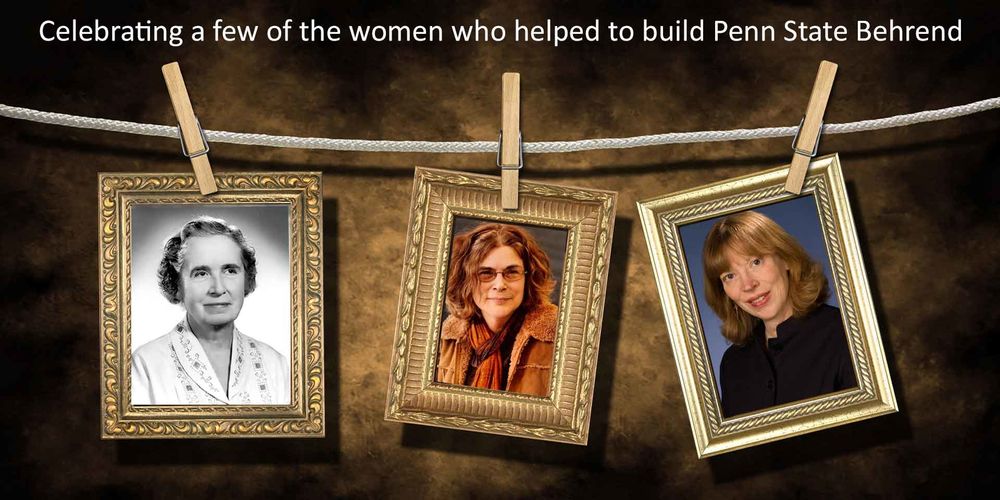 In honor of Women's History Month, the writers in the Office of Marketing Communication would like to introduce you to some interesting women in Penn State Behrend's history. We have no shortage of candidates to choose from. Our college has a rich history filled with strong, intelligent, and generous women, from Mary Behrend, who donated her Glenhill estate to establish the college, to Dorothy Holmstrom, the first student (and an engineering student, at that) to enroll in 1948. Each Monday in March, we'll highlight a woman who has made, or is currently making, her mark on the college.
Today, we'd like you to meet Mary Behrend, the "mother" of Penn State Behrend.
The butterfly effect and Penn State Behrend
Most of us are familiar with the butterfly effect, the phenomenon whereby a small change in a complex system can have large effects elsewhere, but do you ever think about how it comes into play in your own life?
Case in point: Were it not for the tragic and untimely death of Ernst and Mary Behrend's 20-year-old son, Warren, who died in a car accident in December 1929, Penn State Behrend would probably not exist and tens of thousands of people would not have earned degrees and went on to change, improve, and enhance the world around them.
Continue reading on the Behrend Blog.