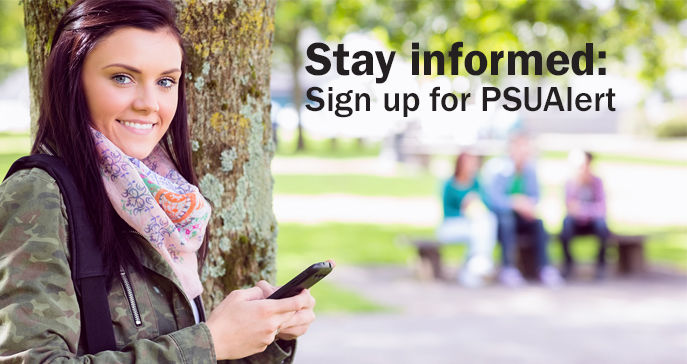 To receive text message alerts in urgent situations (weather delays/cancelations, emergencies on campus), enroll in PSUAlert. Be sure to select "Behrend" when registering to receive text messages specific to Penn State Behrend.
This system will never be used to send anything other than urgent weather/emergency messages.
Students, parents, faculty members, and staff can sign up to receive these text alerts and be among the first informed when important information is communicated.