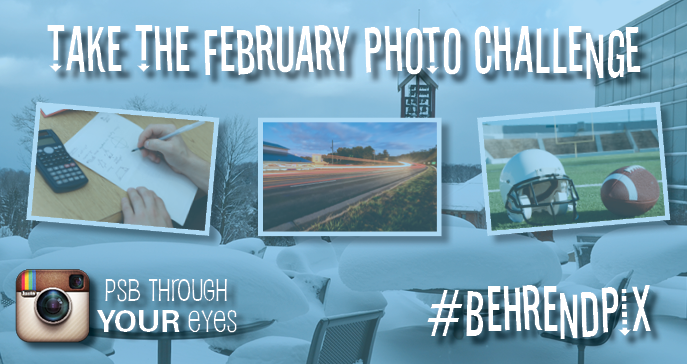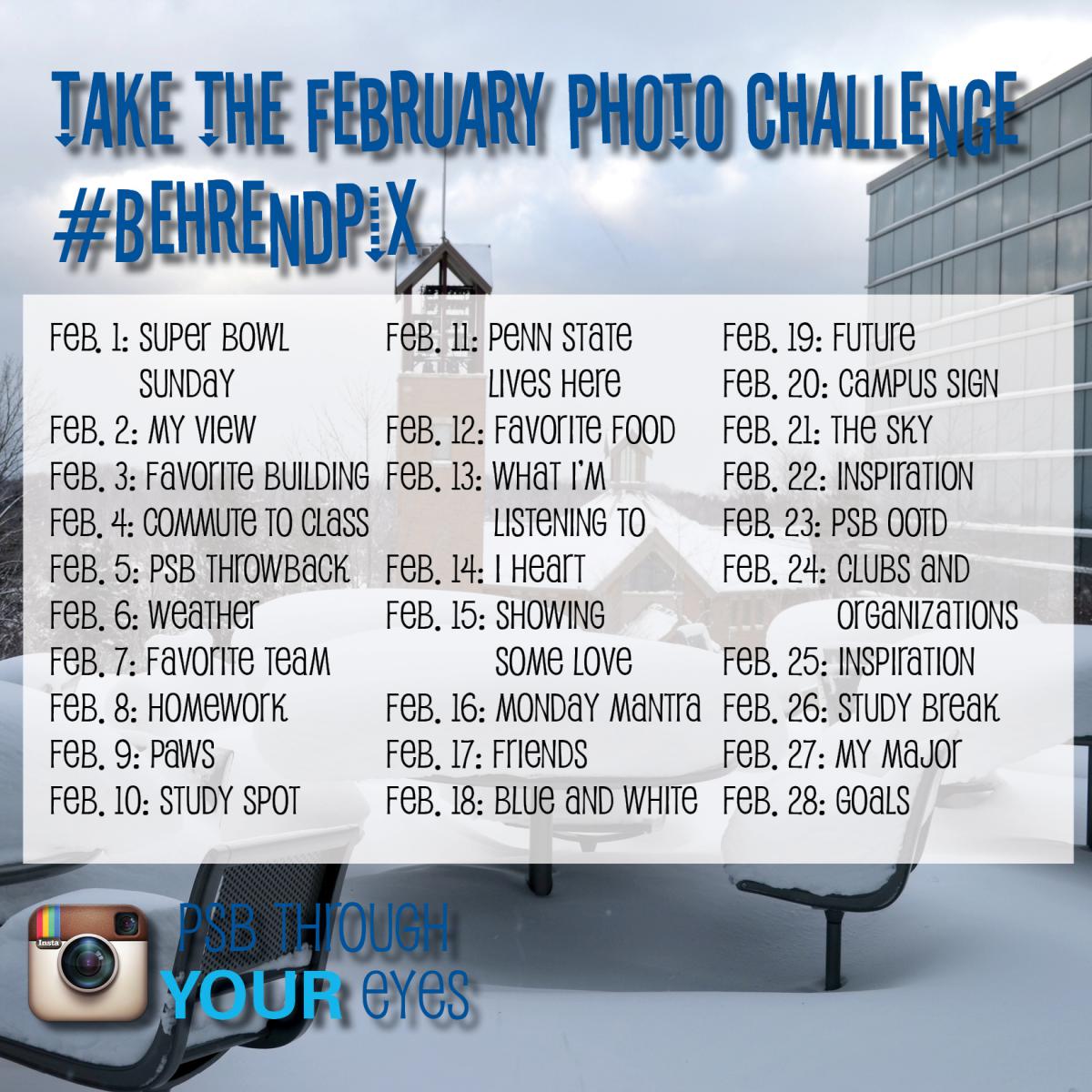 It's back! Get ready because the February Photo Challenge is here!
Throughout the month of February, we encourage students, faculty members, staff, visitors, and alumni who are on campus to participate!
Here's how it works. There is a "theme" for each day and you just need to snap a photo that corresponds to that theme and upload it to Instagram with the tag #behrendpix. Go ahead and get creative!
The themes, listed in the graphic to the right, are open to your creative interpretation and some are deliberately vague. At the end of the month, we'll award prizes to the students who took the best photos. Are you up to the challenge?