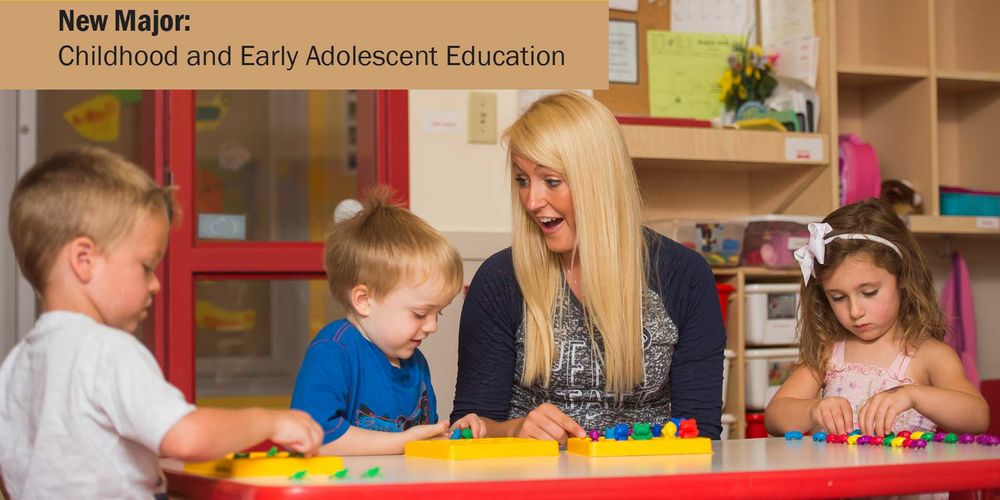 America's classrooms are changing in many ways, but there are constants, too. Regardless of economic, technological and demographic shifts, our youngest learners need teachers who are able to design and deliver high-quality instruction in a thoughtful, age-appropriate manner.
A Bachelor of Science degree in Childhood and Early Adolescent Education introduced this month at Penn State Behrend, prepares undergraduates to teach children in preschool through fourth grade. The degree meets or exceeds all requirements for Pennsylvania Level I instructional certification, and for certification in any state that requires a bachelor's degree. Its curriculum was developed from guidelines recommended by the National Association for the Education of Young Children (NAEYC) and standards established by the Pennsylvania Department of Education.
"The degree responds to regional student demand for a high-quality, nationally-recognized early-education program," said Sarah E. Whitney, Penn State Behrend's assistant director of academic administration. "It also addresses the needs of school administrators across the state and nation who want to hire highly-qualified Penn State graduates in their early-education classrooms."
In addition to the required field experience and student teaching practicum, Penn State Behrend students have ready access to two on-campus sources for observation and volunteer opportunities: The Penn State Behrend Early Learning Center and the Susan Hirt Hagen CORE (Community Outreach, Research and Education). The Early Learning Center is a NAEYC-accredited child-care center for ages 6 weeks to 6 years; CORE supports regional schools, social service agencies and nonprofits by providing research and data-driven services that improve delivery of effective youth-development programs.