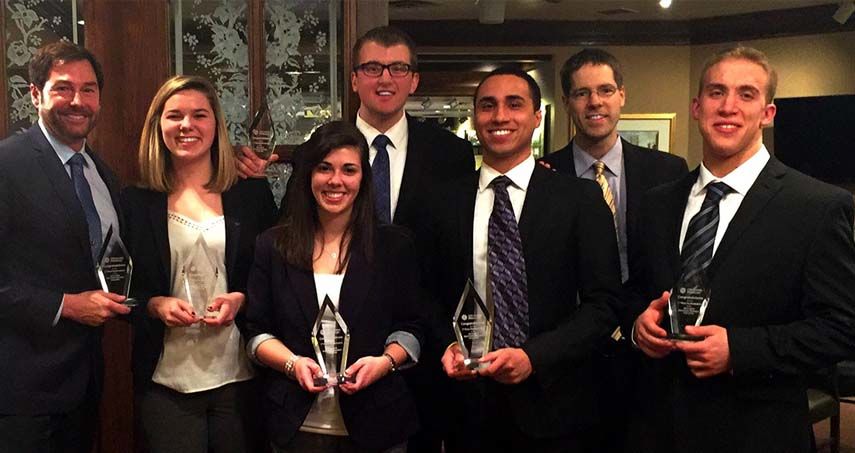 Dick's Sporting Goods just cut $100 from the sale price of an Easton Fastpitch TORQ-handle bat.
The better bargain, says Kelsey Schupp, who has studied the company's financials for the past six months, could be Dick's stock, which on Feb. 19 sold for $38 a share. It should be closer to $50, she believes.
Schupp, a senior at Penn State Erie, The Behrend College, led a student investment team that recommended a "buy" strategy for Dick's investors at the 2016 Chartered Financial Analyst Institute Research Challenge. The judges – a panel of high-profile financial analysts – agreed, giving the team the top score for the competition's initial round.
The CFA research challenge is considered the "investment Olympics" for university students, who develop detailed financial reports and one-year stock valuations for the company selected for a case study. Each team is paired with an industry mentor, who can provide up to six hours of advice, and can submit questions to top executives of the company being studied.
"It's a hands-on project," said Schupp, who is from Erie. "That's how you really learn about this stuff. In class, with a traditional case study, everything you need is in the case file. This was different. We had to go out and find the information for ourselves."
Dick's is the nation's largest sports apparel, footwear and equipment retailer, with 645 stores. The company also operates Field & Stream, Golf Galaxy, True Runner and Chelsea Collective specialty stores.