November 17, 2011 –The Faculty Organization at Penn State Erie, The Behrend College, issued the following statement at its meeting on Wednesday, Nov. 16: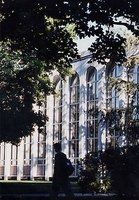 "This is a very difficult time for Penn State Erie, The Behrend College, and the entire University. The recent events at University Park have deeply affected all of us in the Penn State family, including our students, faculty, staff, administration, and alumni. Given the information we have received about the alleged actions of a former assistant coach and the allegations of perjury against some University officials, the Faculty Organization of Penn State Behrend reaffirms our strong dedication to providing a safe environment for all individuals who participate in both our educational programs and affiliated campus activities.
"At this time, we would like to extend our deepest sympathy and declare our support for all victims of sexual abuse. We want to reassure our students, potential students, alumni, and friends that we, as faculty members, take these allegations very seriously and support the search for truth and accountability. The Penn State Principles require every student to respect all individuals and to act with honor and integrity; we must demand the same from ourselves, our staff, and our administrators. As we move forward from this tragedy, the Behrend faculty asks that all members of the Penn State Behrend and University family join us in rededicating ourselves to Penn State's core mission of providing the very best education to our students, the highest level of scholarly work, and the most dedicated service to the community."
Faculty Organization is the sole legislative body for the faculty of the college, and also acts as an advisory and consultative body to Chancellor Don Birx.