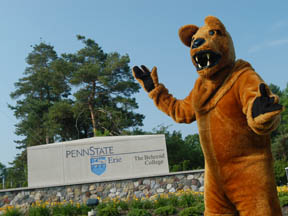 Penn State Behrend has been named one of the 10 best branch campuses "with impressive reputations all their own" – a list that also includes satellites of Carnegie Mellon, Tufts and Texas A&M universities.
All "have developed big enough reputations to pull themselves out of their big brothers' long shadows," according to thebestcolleges.org, which compiled the list.
The site, which ranks colleges based on a wide range of criteria, singled out Penn State Behrend – No. 2 on the list – for its plastics manufacturing lab and 21 NCAA Division III teams. The full list appears here.