More than 400 young scientists from 33 middle and high schools competed in the Northwestern Pennsylvania Regional of the Science Olympiad at Penn State Erie, The Behrend College on March 5. The Science Olympiad offers a wide range of events designed to challenge students both intellectually and creatively. This year robot arms, homemade musical instruments, whizzing helicopters and forensic tests made for a challenging and fun day for the participants.
Middle school winners Wilmington, North Clarion, Clarion, and Laurel, and high school winners Wilmington, Seneca, Venango Catholic and Laurel will move on to the state Science Olympiad tournament in April.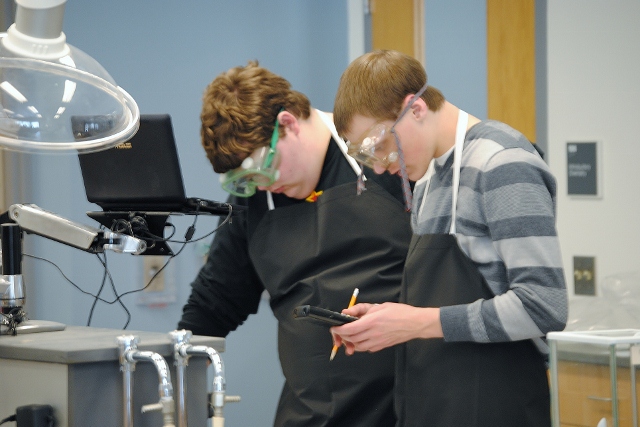 High school students determine the effect of a solute on melting temperature in the material science competition.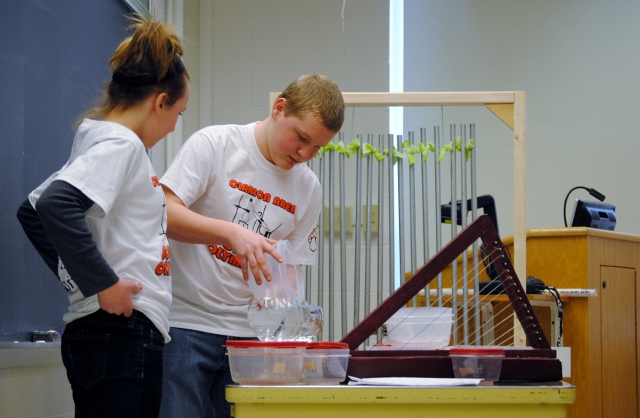 High school students plays the scales on their homemade instrument during the Sound of Music contest.
Middle school students prepare to release their egg for the rotor egg drop.