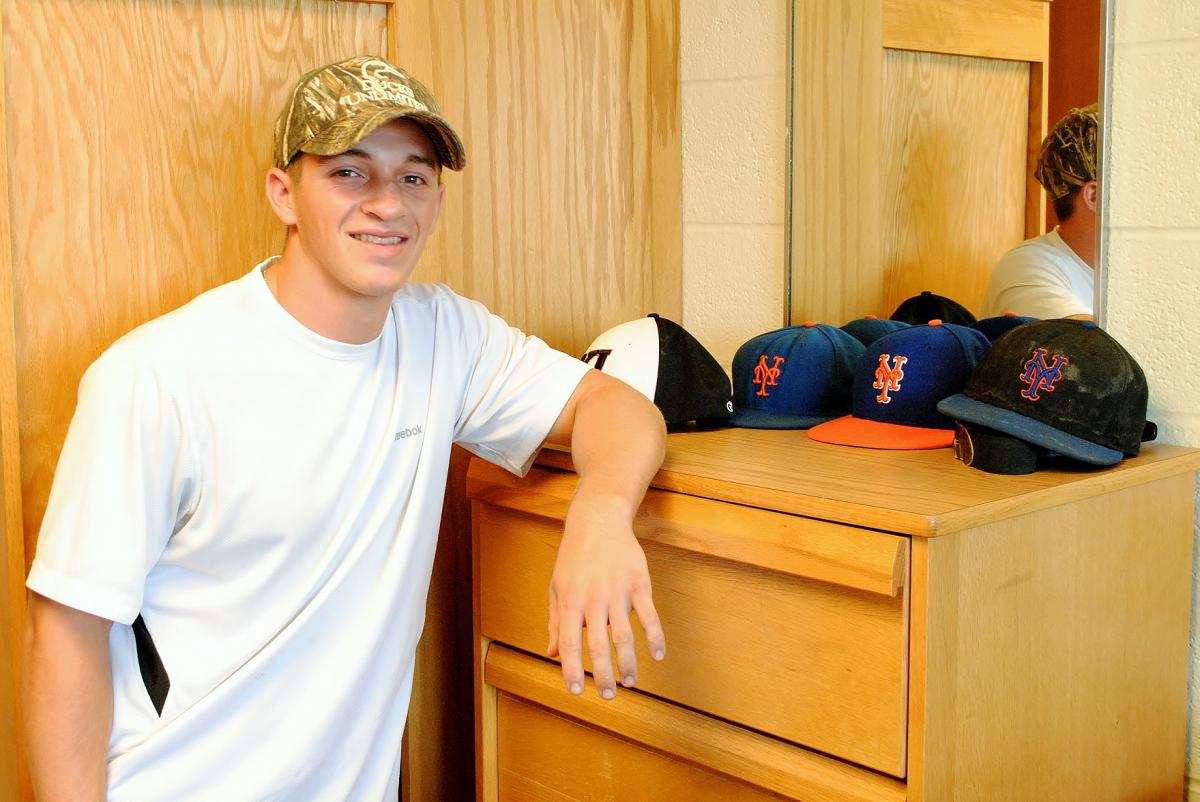 An assortment of New York Mets baseball caps sits on a dresser in the corner of Anthony Faulk's dorm room.
"I couldn't leave home without my hat collection," said Faulk, a Blairsville native who plans to major in Mechanical Engineering Technology at Penn State Erie, The Behrend College.
Move-in day can be an uneasy time for a new college student, but a little piece of home goes a long way toward easing the transition. Just ask Faulk.
The cap collection allows Faulk, a lifelong Mets fan, to display his team pride wherever he goes on campus. The baseball cap collection is also appropriate for the former high school outfielder as he will play for Coach Paul Benim and the Behrend Lions this spring.
Brie Riley, a Pittsburgh native who plans to major in Business, also brought a snapshot of home with her. Literally.
Along with the regular college necessities, Riley brought a photo gallery and a bulletin board she will use to display the photos.
"I have a lot of mixed emotions with the start of college," Riley said. "It's nice to have photos to look back on."
Mixed emotions like this are commonplace for many of the 1,282 first-year students, the largest class in the history of the college, on move-in day. The class includes 186 international students, which is also the largest international class that Penn State Behrend has ever welcomed.
For the first-year students, it's key to find a balance between the excitement of beginning a new chapter and the sadness of closing another. Sometimes a little piece of home — be it a hat collection, photo album, or something else — makes a world of difference.
"I've just always been a Mets fan," said Faulk. "I have to bring that with me to college."