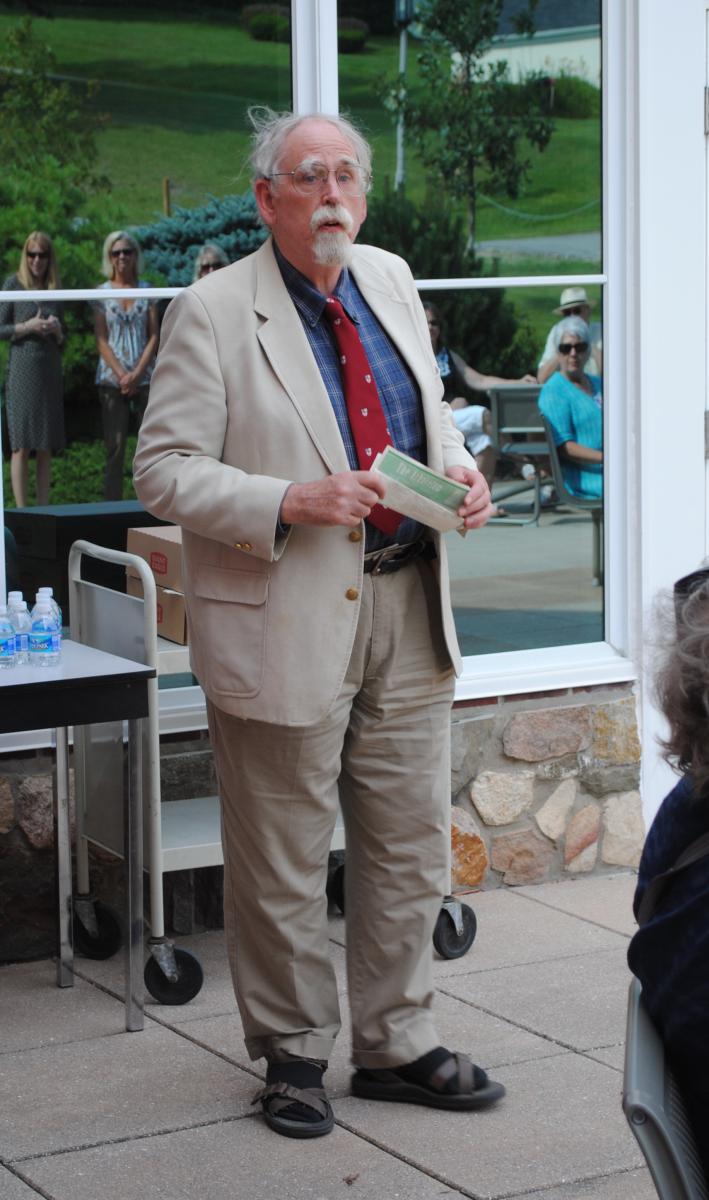 Ten years ago, the Arboretum at Penn State Behrend gained its formal status as an arboretum from the American Public Gardens Association. But faculty members, staff members, and friends of the college in attendance at the Aug. 8 Tenth Anniversary Arboretum Celebration know that 10 years was merely a formality.
"Penn State Behrend has probably always been an arboretum," said Zachary Irwin, associate professor emeritus of Political Science and one of the speakers at the celebration.
Mary Behrend, who donated the Penn State Behrend campus to the University in 1948, and her husband, Ernst, always had an affinity for exotic trees and filled the property with many species. Over the past 60 years, garden clubs, businesses, alumni and friends of the college have added to the arboretum, which now includes more than 200 species of trees. Some examples present include Kwanazan Cherry, Eastern Hophornbeam, Kentucky Coffee Tree, and Weeping Japanese Cherry.
Additional speakers at the event, held at the Ethel Kochel Garden, were Robert Light, senior associate dean for research and outreach and COO; Jane Ingold, associate librarian; and Ann Quinn, lecturer in biology.
A Penn State Behrend Arboretum Award was presented to Edwin Masteller, professor of biology emeritus. Thomas Wortman, the original executive director of the arboretum, also received an award but was unable to attend the event.
"The 10th anniversary was very successful," Quinn said. "We look forward to continuing to strengthen our mission set forth by the original arboretum community."