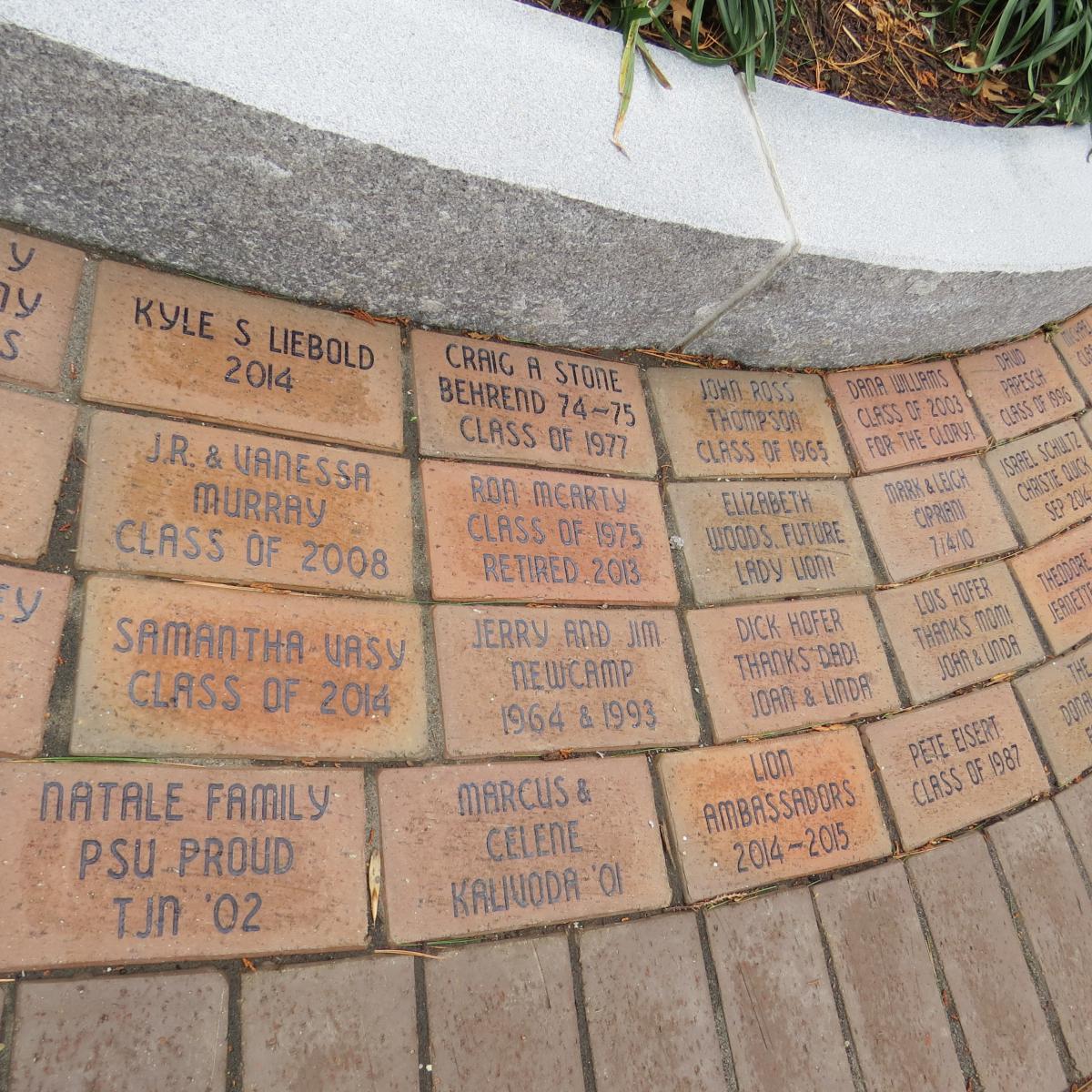 It's not too late to add your three-line inscription to the paver walkway at the college's new Mary Behrend Monument. In fact, any pavers ordered by Monday, August 15, will be placed in the ground this fall.
"We're installing a collection of new pavers in the walkway in October, so for anyone who thought they were too late, now's the perfect time to make your mark," said Dr. Ken Miller, senior director of Student Affairs and Campus Planning. "The next paver installation will be at least a year away, if not longer, since we don't add fewer than 100 pavers at a time."
The Mary Behrend Monument is a nine-foot granite obelisk surrounded by benches, trees, gardens and an inscribed-paver walkway that the college's alumni and friends have embraced to commemorate important dates, relationships, memories and people connected to Behrend and to Penn State. The monument was installed on campus in fall 2015 and is located next to what was once Mary's painting studio, now the college's Studio Theatre.
The fully tax-deductible cost of a paver is $150. Gift purchases—popular among parents of current students, graduating seniors and alumni—are acknowledged with a commemorative card sent to the gift recipient. Pavers can be ordered online at behrend.psu.edu/monument or by calling Behrend's Office of Development and Alumni Relations, 814-898-6159.