Penn State Behrend has partnered with Gannon University to co-host the 46th annual Frontiers in Education (FIE) Conference at Erie's Bayfront Convention Center. The four-day event, which began Oct. 12, is the leading international forum for presentation of ideas and developments in engineering disciplines. Engineers and educators from 25 countries are participating.
This year's conference theme, "The Crossroads of Engineering and Business," aligns with Penn State Behrend's "open lab" model of learning, in which students and faculty members work side by side with engineers, research techs and others from business and industry to explore ideas, advance technologies and refine products and services. The college first tested the model in 2006, when it co-located its schools of business and engineering in what is now the Jack Burke Research and Economic Development Center.
The FIE conference highlights advancements in electrical and computer engineering, energy engineering, software engineering, computing and informatics, engineering design and other disciplines. The plenary sessions, workshops, technical sessions and paper presentations focus on educational innovations.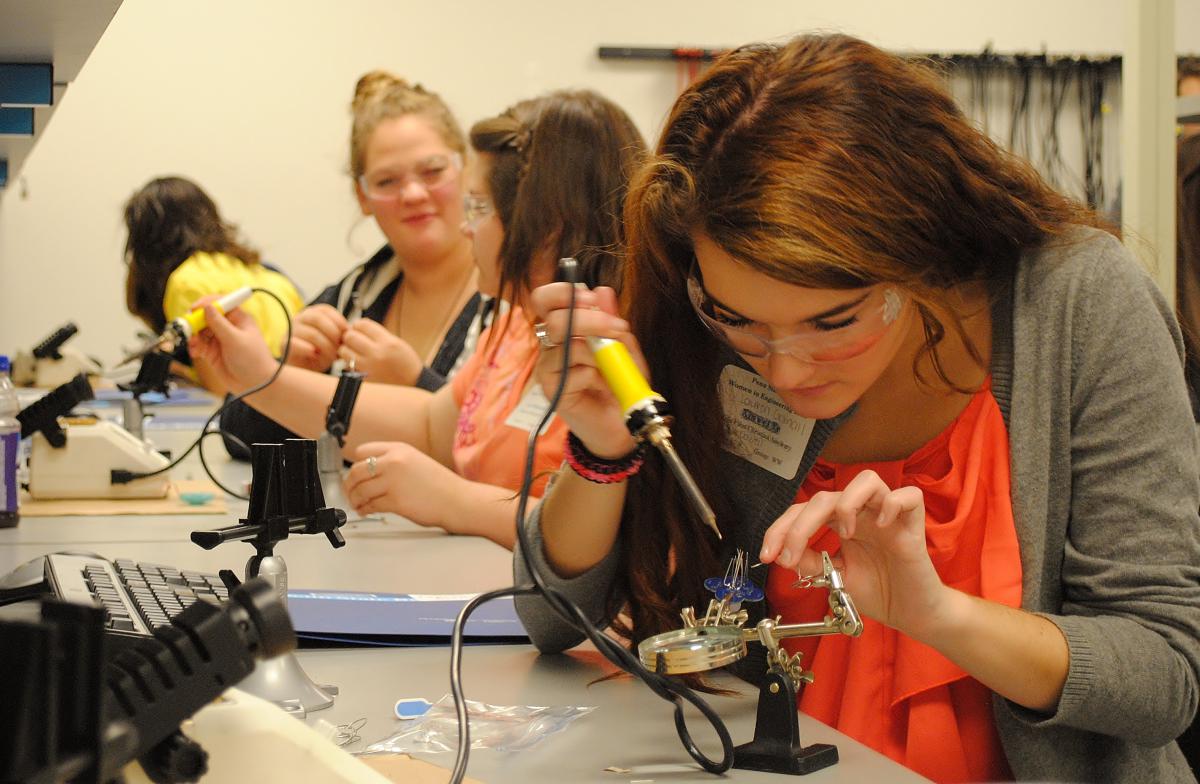 The final day of the conference will feature an E-in-STEM event, with K-12 STEM workshops, speakers and a technical session. That program, designed for K-12 educators and administrators, will provide tools and best-practice activities for integrating STEM into the classroom.
"The Frontiers in Education conference is an outstanding venue for exchanging new and cutting-edge concepts and experiences in engineering education," said Dipo Onipede Jr., associate professor of mechanical engineering and the conference's general co-chairman.
"While this is an opportunity for longtime professionals in engineering education to exchange ideas, FIE is a valuable professional development opportunity for anyone at any level who is interested in preparing students for a future in which engineering will play such a crucial role," said Stephen T. Frezza, professor of software engineering at Gannon University and the conference's general co-chair.
Keynote speakers for the conference include Edward J. Hall, senior general manager, engine technologies, at GE Transportation; and Douglas Melton, program director of the Kern Entrepreneurship Education Network (KEEN) program.
FIE is sponsored by the Institute of Electrical and Electronics Engineers (IEEE) Education Society, the IEEE Computer Society and the Educational Research and Methods Division of the American Society for Engineering Education. For more information, visit fie2016.org.