Classes begin June 12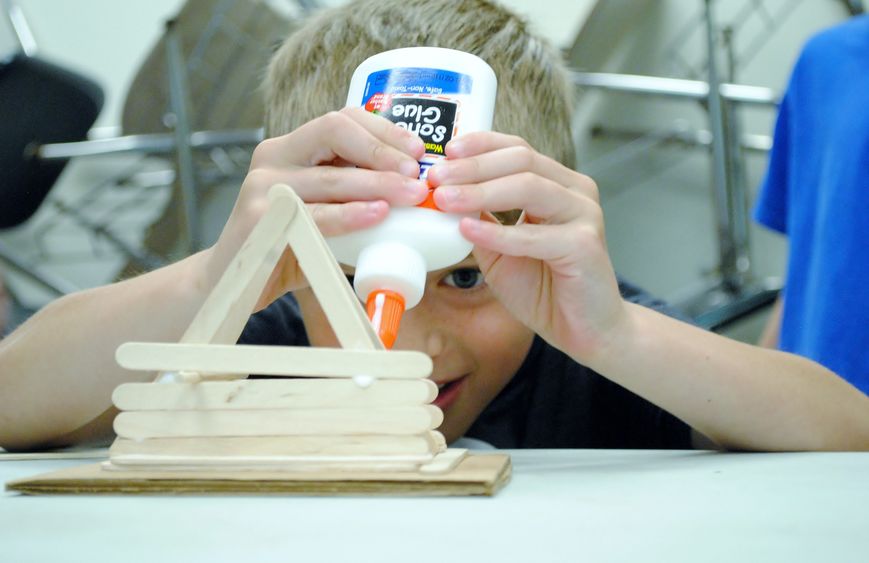 New courses in videogame design and 3D printing highlight this year's College for Kids, the summer youth program at Penn State Erie, The Behrend College. More than 100 half- and full-day courses are being offered.
Registration is now underway at www.behrend.psu.edu/kids.
More than 600 children between the ages of 6 and 14 participated in weeklong College for Kids courses in 2016. Several of the program's most popular classes will be offered again this summer, including rocketry, robotics, quadcopter aerial photography, roller coaster physics and stop-motion video animation. Arts courses include drawing, beach-glass crafting, "junk" journaling and stained-glass mosaic.
Cooking, dance, guitar and martial arts classes also will be offered.
"College for Kids provides an opportunity for younger students to explore their individual interests and learn new skills in a fun, hands-on environment," said Sonya Smith, assistant director of Youth Education Outreach at Penn State Behrend. "Many of our classes are designed and led by career teachers, who use them to promote academic and social learning through the summer months."
Instructors use advanced facilities across the Penn State Behrend campus, including biology and computer labs and the Yahn Planetarium.
One-week courses begin June 12 and continue through July 28. No classes will be offered during the week of July 3.
Before- and after-class care is available, if needed. Lunch menus are available through Bruno's Café on campus.
Older youth can explore college and career options at Penn State Behrend's High School Academy, a full-day program for students ages 14 to 18. The program, which will be offered on June 29, includes hands-on activities in business, engineering, science and humanities disciplines. Details are at www.behrend.psu.edu/academy.
To view the College for Kids course catalog, or to register, go to www.behrend.psu.edu/kids.
Contact
Robb Frederick
Assistant director, news and information, Penn State Behrend