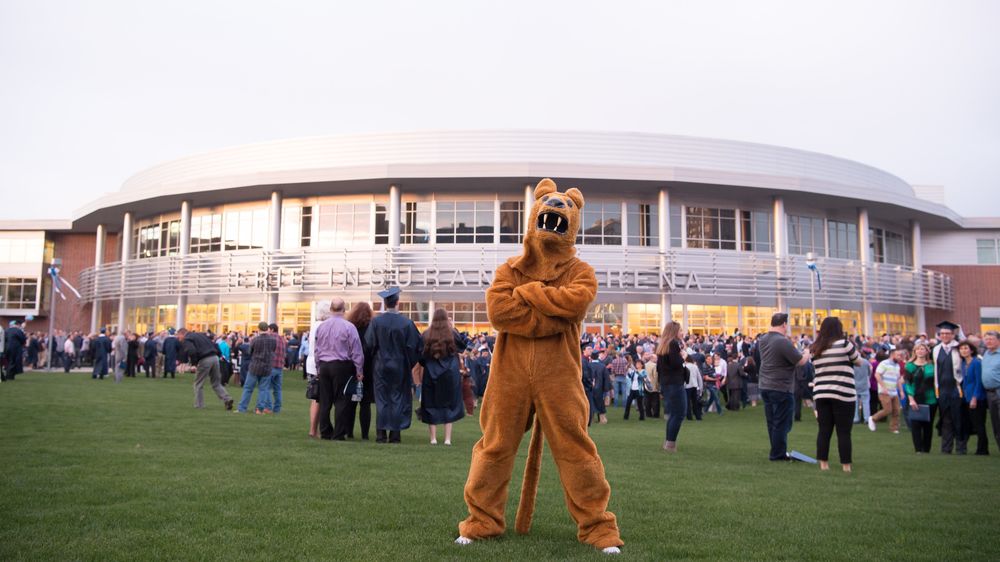 ERIE, Pa. — Penn State Behrend will award 651 undergraduate and graduate degrees at its spring commencement on Friday, May 5.
The ceremony begins at 6:30 p.m. in Erie Insurance Arena, 809 French St. Candidates for graduation are asked to report to the arena by 5:30 p.m.
No tickets are required for guests' admission, and there is no limit to the number of guests each candidate may bring. The event also will be live streamed at behrend.psu.edu.
The commencement candidates will be led onto the arena floor by student marshals Daphne Cruz Hidalgo, an electrical engineering major from San Pedro Sula, Honduras, representing the Schreyer Honors College; Ariana Gloeckner, of Erie, who will receive concurrent degrees in international business and accounting, representing the Black School of Business; Joseph P. Helbling, a mechanical engineering major from Beaver, representing the School of Engineering; Marjorie E. Schill, an arts administration major from Shippenville, representing the School of Humanities and Social Sciences; and Linsdsey K. Chase, of Randolph, New York, a candidate for a degree in biology, representing the School of Science.
The student welcome will be given by Yuanheng (Arthur) Wang, an English major from Kunming, China. Paige R. Allen, of Butler, a project and supply chain management major, will give the student farewell address, and Jason P. Suess, of Erie, candidate for a degree in plastics engineering technology, will lead the singing of Penn State's Alma Mater.
Melanie D. Hetzel-Riggin, associate professor of psychology, will give the faculty address, "Just Breathe." The commencement address speaker is Priscilla H. Hamilton (class of 1978), who recently retired from the U.S. Army at the rank of colonel. A Behrend alumna, Hamilton was commander of DENCOM, the Army's worldwide system of oral health-care clinics. Her address is titled "The Helping Hand."
For additional information, go to http://behrend.psu.edu/event/may-5-commencement.