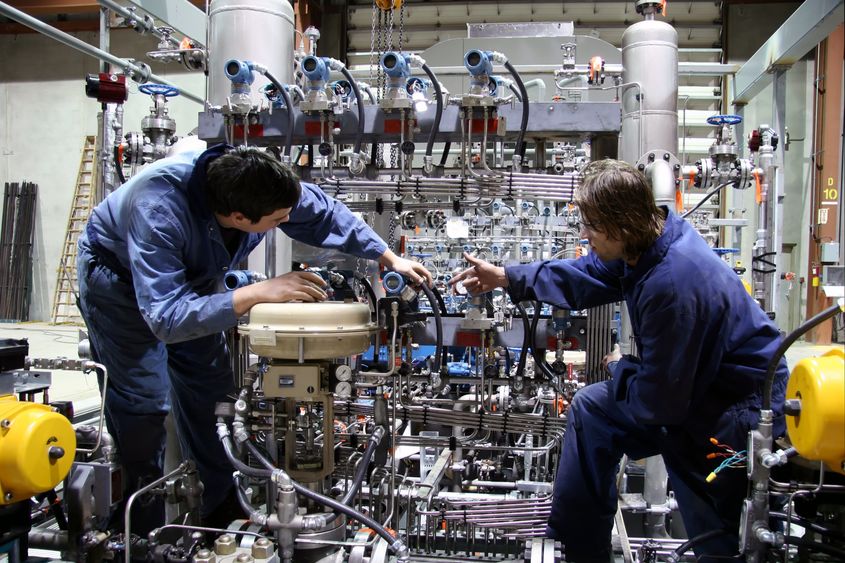 ERIE, Pa. — The keynote speaker at the 2017 ERIE Conference wore a suit coat stitched in India. The left pocket held a cellphone that was assembled in China.
"What choice do I have?" Jay Douglass asked. "We don't make them in the United States."
Douglass is the chief operating officer of the Advanced Robotics for Manufacturing Institute, a $250 million initiative at Carnegie Mellon University. The U.S. Department of Defense funds much of his work.
"The nation benefits when we have a strong manufacturing base," he said. "The overall quality of life rises. When you get to where we are now, when our strongest exports are action movies and Bruce Springsteen songs … well, then we have a problem."
The 100 Erie business and community leaders at the conference, which is hosted by the Black School of Business at Penn State Erie, The Behrend College, already knew that. Most were still reeling from the July 27 announcement that GE Transportation, Erie County's largest employer, will cease local production of locomotives by the end of 2018. The move is expected to eliminate approximately 575 union jobs.
"It's disheartening," said Ken Louie, director of the Economic Research Institute of Erie and associate professor of economics at Penn State Behrend. "A period of unemployment can be devastating for the families who have to experience it firsthand. We're seeing the financial consequences already. But there also is a psychological impact: We often see our worth to society reflected in the work we do."
Manufacturing work is particularly important in Erie: Nearly 26 percent of the region's economy is tied to manufacturing, Louie said. At the state level, the percentage is just 11 percent. Nationally, it's 11.7 percent.
The local emphasis on manufacturing was created in part by the same companies that are now eliminating jobs.
"In the past, manufacturing was in many cases reliant on heavy capital investment," Louie said. "Companies needed these massive facilities, like you see at GE. Once they've made those investments, companies don't like to abandon them. There comes a time, however, when the forces of automation and trade are so great that you need to find new ways to increase productivity and make your company more nimble."
At H&H Aero, which produces precision components for aircraft and aerospace companies, that means continuously investing in new technology. The company, which started in a Cranesville horse barn, now has 90 employees.
"Keeping up with technology is absolutely a challenge," Jason Keith, the company's engineering manager, said during the conference. "You don't really have a choice, though. If you wait for the technology to come to you, you'll be left behind."
Douglass, the robotics expert, also stressed the need for continuous improvement. "If you aren't doing everything you can to lower your costs, improve productivity and shorten your time to market, you are, by definition, going out of business," he said.
Many Erie companies are succeeding. Local producers of computer components and other electronics have done particularly well: They've grown by 343 percent since 2001, Louie said.
Advanced industries now account for more than 20,000 jobs, directly and indirectly, in Erie County. Most pay well: The average annual salary is $78,000, according to the Brookings Institution.
A broader view tells a different story, however. Total employment in Erie County peaked in 1999. The steepest drop came in 2008, at the start of the recession: Nearly 13,000 local jobs — a tenth of the region's workforce — were lost.
Five years later, just half of the jobs culled from all sectors, including manufacturing, had been restored, Louie said.
"Manufacturing isn't going to go away completely," he said, "but it will change. We adapt to the market, and we shift to different products. We recover, for the most part.
"We don't seem to be able to reach the previous employment peak, however," he said. "There's a ratcheting effect downward, and that, going forward, may be our major challenge."
Contact
Robb Frederick
Assistant director, news and information, Penn State Behrend