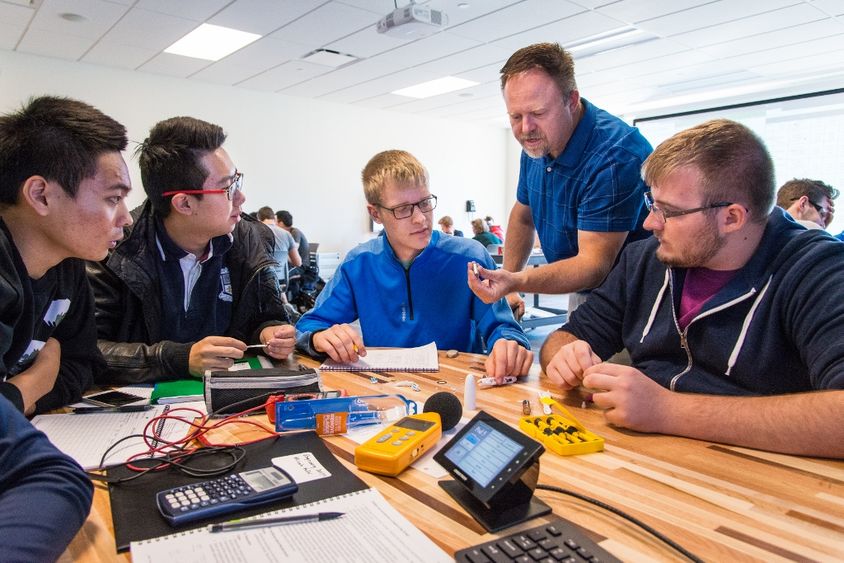 ERIE, Pa. — New rankings by U.S. News & World Report place the School of Engineering at Penn State Erie, The Behrend College, among the top 30 undergraduate programs in the nation, in the category of schools that do not offer a doctorate. The college is at No. 29 on the list — its highest ranking yet, according to the U.S. News methodology.
Penn State Behrend is one of nine institutions that share the No. 29 ranking. The others include Miami University of Ohio, Seattle University, Trinity University and Union College. Harvey Mudd College and Rose-Hulman Institute of Technology top the list.
The Penn State Behrend program has consistently appeared in the top-50 rankings in this category by U.S. News. The college was at No. 42 on the list in 2016.
"This ranking is a reflection of our excellent students and alumni, who are highly sought after by employers and graduate schools," said Ed Evans, interim director of the School of Engineering. "It's also an endorsement of our rigorous, design-oriented academic programs and our commitment to research, outreach and continuous improvement in an open-laboratory environment."
U.S. News has published annual "Best Colleges" rankings since 1983. Schools are evaluated on 15 measures of academic quality, including class size, financial aid availability and student retention. The publication also lists the top schools for diversity, value and enrollment of veterans.
Penn State and the University of Illinois share the No. 52 ranking for national universities.
U.S. News also produces specialized rankings for engineering, business and liberal arts programs. The Black School of Business at Penn State Behrend is also included as a "Best College" for undergraduate business programs.
Contact
Robb Frederick
Assistant director, news and information, Penn State Behrend