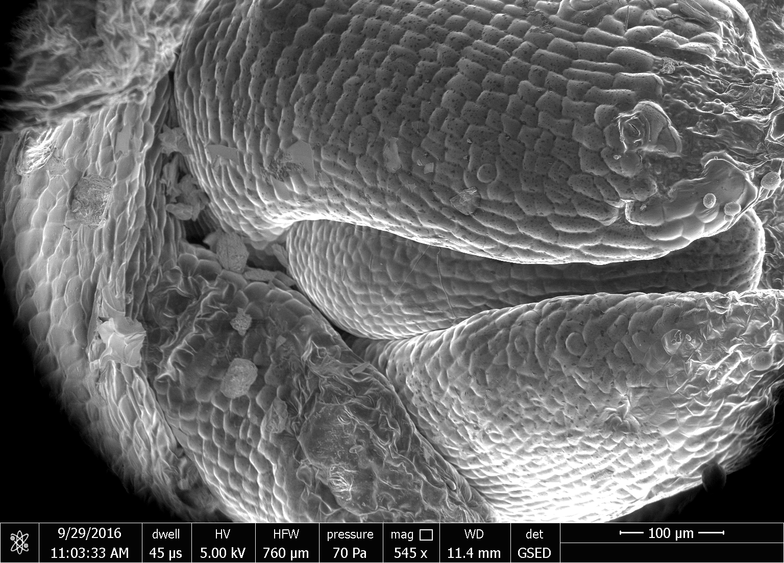 ERIE, Pa. — A $2 million investment in high-end research equipment is significantly expanding research capabilities at Penn State Erie, The Behrend College, where an open-lab strategy has led to new collaborations in environmental and materials science and advances in medical testing, aquatic biology and data analytics, among other disciplines.
In addition to the equipment, which the college views as a public resource, accessible to researchers from local companies and even from other universities, the investment bolsters Penn State Behrend's research staff and provides additional research and learning opportunities for undergraduate students. Strategic initiatives led by the college's new associate dean for research and graduate studies, Ivor Knight, will expand that effort.
Penn State Behrend advanced more than $8 million in sponsored research during the 2016-17 academic year, including projects funded by the National Science Foundation, the U.S. Geological Survey, Dresser-Rand, Pi Lab, Process and Data Automation and Penn State's Applied Research Laboratory. An additional $350,000 supported research projects and fellowships for undergraduate students.
Penn State is investing in the college
The new equipment includes $311,000 in precision instruments for the college's plastics engineering technology lab, which already is the largest of its kind in the nation. The equipment — a torque rheometer, which measures the flow properties in polymers and composites; a Tinius Olsen universal test machine, which assesses a material's strength and performance; and an FTIR spectrometer, which analyzes organic synthesis in polymers, petrochemicals, pharmaceuticals and food samples — was purchased with funding from the University.
"Penn State is investing in the college," said Amy Bridger, senior director of corporate strategy and external engagement. "The University recognizes the value of the open-lab model and sees that we're a good size for piloting new strategies. We're large enough, and we have enough diversity in our programming, to allow for replication of what works here on a larger scale across the University."
Recent enhancements to the college's confocal microscope, which originally was installed in 2008, were funded by the Hirtzel Foundation, with support from the Lake Erie Research Institute. The foundation provided $176,000 to fit the instrument with an ultraviolet laser and camera. Researchers can now use fluorescent dye to analyze tissue samples, including brain stems.
James Warren, associate professor of biology, uses the microscope to study developmental abnormalities in zebrafish. A better understanding of metabolic problems in the fish could eventually lead to an understanding of how to reduce birth defects, including spina bifida and cardia malformations, in children.
Collaboration encouraged
The Hirtzel Foundation agreed to install and then enhance the microscope in part because the college has committed to making it available to researchers from other institutions. Faculty members from the Lake Erie College of Osteopathic Medicine have used it to map autism in rat brains. Researchers at Gannon University and UPMC Hamot have used it to study how hormonal influences make female athletes more susceptible to ACL injuries.
That collaborative, open-lab approach also led the Hirtzel Foundation to fund the purchase of a $381,000 inductively coupled plasma mass spectrometer (ICP-MS), which will be installed in the School of Science complex. The instrument can detect trace amounts of toxic elements and other materials in a wide range of environmental and biological samples, including soil, water, tissue and urine. Deborah Aruguete, assistant professor of environmental science, will use it to advance her study of the potential health and environmental impacts of roadway pollutants, including de-icing salt and the palladium that flakes off automotive catalytic converters.
The instrument also can be used in forensic work, as a tool for analyzing paint, glass or soil samples.
Access to an ICP-MS will benefit SKF Aerospace, a top supplier of structural components for aviation engines and frames. The company, which operates an applied-research aerospace center in the college's Knowledge Park, can use the ICP-MS to scan product samples for several elements simultaneously, Aruguete said.
Research capabilities lead to opportunities
SKF Aerospace may be the best example of how the college's investment in research can lead to additional opportunities: When the college announced that it would install an environmental scanning electron microscope, or ESEM, in its new Advanced Manufacturing and Innovation Center, SKF, which had committed to locating in the building, said it would double the size of its expanded research center.
The purchase of the ESEM was made possible by a $662,000 grant from the National Science Foundation. The instrument uses an electron beam to magnify the surface of materials by up to one million times. Researchers can use it to study contamination in a sample or to better understand the structure, property and processing characteristics of hard surfaces, including plastics, ceramics and metals, as well as softer, tissue-based samples, including biological materials.
"It's the only tool in the world that can do both," said Greg Dillon, professor of engineering.
SKF has flown employees to Erie to work on the instrument. Materials scientists from LORD Corporation and Harmac Medical Products also have used it. So have faculty members.
"Assets like these have even more impact when you place them at an undergraduate college that is committed to working with other institutions, and with industry, and with students of all age levels," Dillon said.
Michael Campbell, professor of biology, has used the ESEM to analyze potato samples, looking for ways to inhibit sprouting. Todd Cook, assistant professor of biology, used it to magnify prehistoric shark teeth.
Alicyn Rhoades, assistant professor of engineering, studies the cooling rates and crystallization of polymers. The ESEM allows her to analyze samples under varying conditions of heat and humidity.
"Older ESEMs degraded the polymers," she said. "The energy from the beam would be too strong. This one is so sensitive, and the controls so delicate, that you can work with almost any kind of sample without degrading it."
Rhoades works with Anne Gohn, a research associate in the School of Engineering, on the ESEM and the other new equipment in the plastics lab. Sharing the instruments with other researchers isn't an issue, she said.
"It wouldn't be right to have access to a piece of equipment like this and keep it to yourself," Rhoades said. "In order for researchers in our region to be competitive, we have to be willing to work together."
Contact
Robb Frederick
Assistant director, news and information, Penn State Behrend