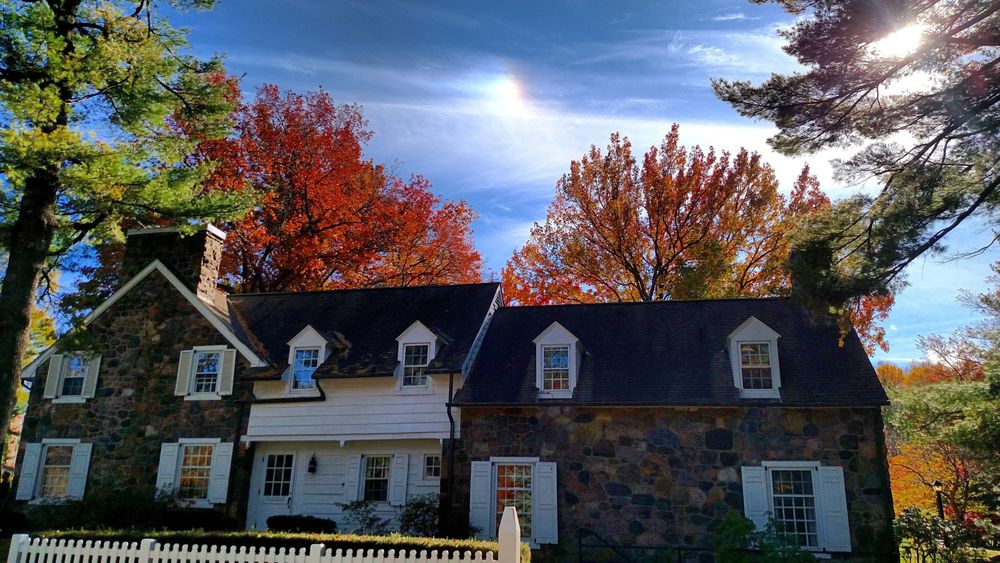 ERIE, Pa. — Many people collect postcards or magnets when they travel. Ernst and Mary Behrend collected trees — a Persian ironwood, a Japanese umbrella pine, a snowdrift crabapple — which they planted on their farm in Harborcreek Township.
In 1948, following the death of Ernst, who owned the Hammermill Paper Company, Mary Behrend donated the farm to Penn State, which had been hoping to locate a campus in Erie. The property, which was initially called Behrend Center, included a vast, wooded campus with a unique collection of trees from around the globe.
In addition to its educational mission, Penn State Erie, The Behrend College, is now an arboretum, with more than 200 tree species on an 854-acre campus. The college is a member of the American Public Gardens Association.
This year, Penn State Behrend again earned the Tree Campus USA designation from the Arbor Day Foundation. The college is one of only 16 in Pennsylvania to earn the distinction. It's the fourth time the college has been listed as a Tree Campus.
As the college has grown, the arboretum also has expanded. Over the past four years, Greener Behrend, an outreach effort of the college, has planted more than 150 trees on the Behrend campus and provided 100 more to adjacent areas in Harborcreek Township.
Much of the funding for the trees has come through grants from TreeVitalize, a public-private partnership established by the Department of Conservation and Natural Resources. The program helps communities plan for, plant and sustainably manage public shade trees.
"The Tree Campus USA designation shows our commitment to maintaining our wooded campus," said Ann Quinn, a researcher and director of Greener Behrend. "It also recognizes the tremendous effort put in by the college's maintenance and operations staff, who take excellent care of our trees."
Greener Behrend students work closely with Harborcreek Township Supervisor Tim May and the college's landscaping staff to select trees and locations that will increase shade, particularly around parking lots. The trees also mitigate pollution along the Bayfront Parkway and benefit local residents who visit the campus and other township green spaces and parks.
"It's more than just adding pretty trees," Quinn said. "It's about the strategic and sustainable planting of trees that increase the tree canopy and help with watershed management, erosion control and biodiversity. A lot of thought, care and planning goes into selecting the trees that are planted."
That's also true for the trees that are planted off-campus.
"Collaborating with Greener Behrend on the TreeVitalize grants has given Harborcreek Township the ability to enhance our parks with several varieties of trees that offer both ecological and user benefits," May said. "When we plant trees, community members always take notice. It's great to make our residents happy, but it's even better because we know the trees being planted offer environmental benefits, too."
Contact
Heather Cass
Publications and design coordinator
Penn State Erie, The Behrend College