Funding includes research stipends for 36 instructors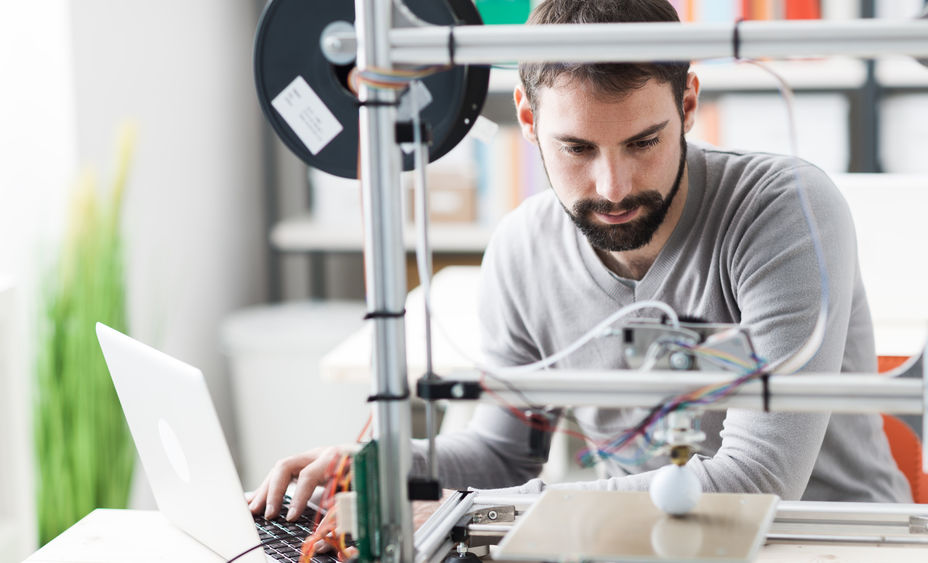 A $554,000 grant from the National Science Foundation will establish a manufacturing and automation research center at Penn State Erie, The Behrend College, where instructors will develop STEM-based manufacturing curriculum models for high schools and community colleges in three states.
The funding includes stipends for 36 teachers, who will attend six-week residency programs over three summers. The first cohort will be selected in March.
The groups will study manufacturing simulations and automation processes in order to develop hands-on curricula for science, technology, engineering and mathematics classes. More than 6,000 students in Pennsylvania, New York and Ohio are expected to benefit from that work, according to the National Science Foundation.
The funding was secured by Faisal Aqlan, assistant professor of industrial engineering, and Greg Dillon, professor of engineering. Their team also includes Jason Williams, assistant teaching professor of engineering; George Walters, associate professor of electrical and computer engineering; and Melanie Ford, lecturer in computer science and software engineering and director of Youth Education Outreach at the college.
Aqlan will oversee the summer programs, which will be based in the Research Experience for Teachers (RET) Site in Manufacturing Simulation and Automation. Research projects will be conducted in the new manufacturing systems lab in the Jack Burke Research and Economic Development Center. The lab is coordinated by Aqlan and is equipped with manufacturing stations and advanced machinery, including 3-D printers and production robots.
"Studies show a need for between 2- and 3 million jobs in manufacturing in the coming decades," Aqlan said. "We want to help close that gap, and we can do that, in part, by encouraging high school students to be open to manufacturing."
Teachers will research a variety of manufacturing styles, including craft production, lean manufacturing and mass customization. They will tour industry sites to see the processes in use.
"We want them to know how manufacturing works and how systems function in different settings," Aqlan said.
The RET center will complement Penn State Behrend's K-12 outreach efforts, which engaged approximately 21,000 youth and educators this year, as well as the materials research at the college's $16.5 million Advanced Manufacturing and Innovation Center. The RET team will assist teachers with project management, scientific writing and academic presentations and will work with schools to develop student manufacturing clubs.
For more information about the RET site or the summer residencies, contact Aqlan at [email protected].
Contact
Robb Frederick
Assistant director, news and information, Penn State Behrend