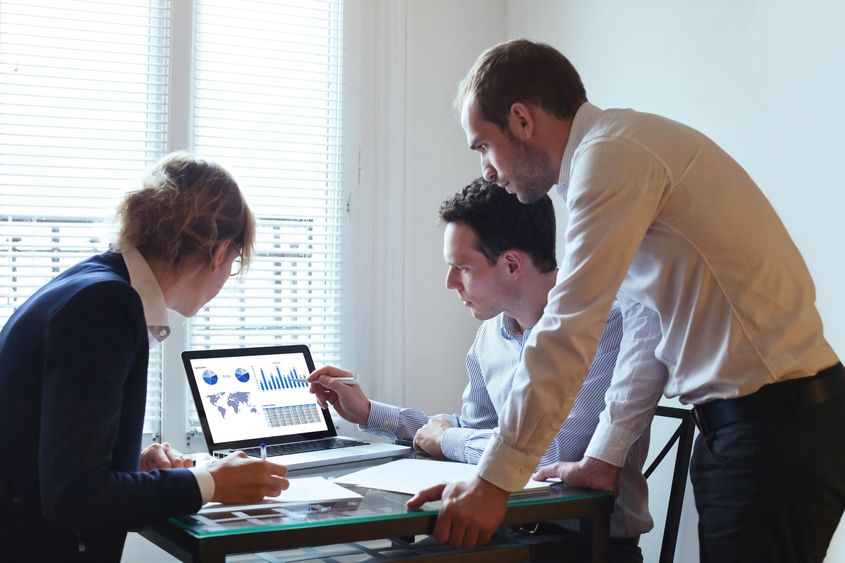 UNIVERSITY PARK, Pa. — Penn State's College of Information Sciences and Technology (IST) has launched a new master's degree aimed at preparing experienced IT and enterprise architecture professionals for leadership in transformative business strategies.
The master of professional studies degree in enterprise architecture and business transformation, developed by IST in coordination with the Smeal College of Business, will be offered exclusively online through Penn State World Campus. The 33-credit program is now accepting applications for the fall 2018 semester.
The degree responds to the evolution of the enterprise architecture field and a rising marketplace demand. As more business transformation strategies have emerged, there is a growing need for professionals who can link business strategy with tactical execution through strategic, enterprise-wide, and business-led perspectives.
"We solicited feedback from students in our existing enterprise architecture program and worked with a number of industry partners to better understand the challenges they encounter in their work," said David Fusco, assistant teaching professor in IST and the college's director of master's degree programs. "This degree confronts those challenges with a more strategically focused and responsive program that will help students engage with a rapidly changing business landscape. Through the new courses and solutions, our students will leverage the knowledge and research our faculty have to share."
The enterprise architecture and business transformation degree will feature core courses that partner foundations in enterprise architecture with courses from the nationally ranked Smeal College of Business related to enterprise strategy, leadership and organizational behavior.
Additionally, the program will leverage Smeal's expert faculty to offer cutting-edge technological strategies for business transformation. As an internationally recognized leader of business education, Smeal is home to faculty members with extensive corporate, teaching and research experience.
"We are excited about this collaborative program between the College of IST and the Smeal College of Business," said Brian Cameron, associate dean for professional graduate programs in the Smeal College of Business. "This type of intercollege collaboration is important for the future of online education at Penn State, as it produces the cross-discipline degrees that are in demand today."
In addition to the core curriculum, students will further focus their area of study by selecting from one of four sets of concentration courses: business architecture or supply chain management from the Smeal College of Business; security architecture from the College of IST; or project management from the Black School of Business at Penn State Behrend.
Students also can pursue certificates in either enterprise information and security technology architecture or a certificate in enterprise architecture, each of which requires nine credits for completion. Courses taken in either of these certificates can then be applied toward the master of professional studies in enterprise architecture and business transformation.
"Today's companies are facing increasing pressure to maximize their technological investments and are continually facing digital disruption from competitors," said Fusco. "The new MPS in enterprise architecture and business transformation will give our students the abilities to help their organizations leverage technology in a strategic, forward-thinking way."
Students interested in the new MPS in enterprise architecture and business transformation degree should visit the Penn State World Campus website.