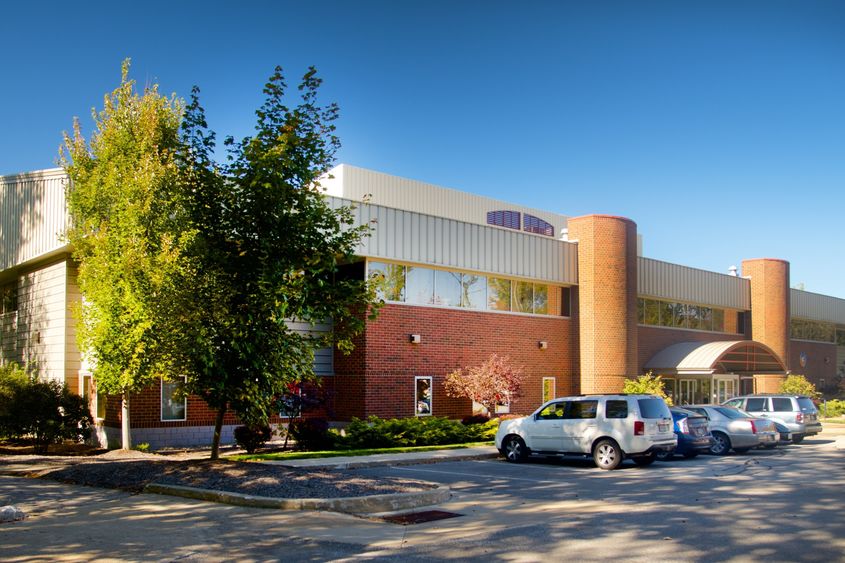 Penn State Behrend's Knowledge Park will have a new occupant this fall when Erie Insurance relocates more than 200 employees of its commercial and personal lines processing departments.
The group will occupy approximately 34,000 square feet on the second floor of Building 2, at 5300 Knowledge Parkway. Renovation of the space began in May.
Erie Insurance is the region's largest employer, with more than 2,800 employees in Erie County. The company is building a seven-story, $135 million downtown office complex that is expected to open in 2020.
"One of the ongoing and biggest challenges at our home office is space," said Jeff Brinling, senior vice president of Erie's corporate services division. "Our new building will be completed in 2020, but we need space before then."
Knowledge Park opened in 1998. The complex, which forms the southeastern corner of the Penn State Behrend campus, was developed to attract companies that want to collaborate with Penn State on technology projects. More than 500 employees from 20 companies currently work there.
The employees of all companies in Knowledge Park have access to the college's facilities, including Junker Center and Lilley Library. Child-care is available at the Penn State Behrend Early Learning Center.
"We are excited to welcome Erie Insurance and its employees to our extended campus community," said Amy Bridger, senior director of corporate strategy and external engagement at the college. "The company is the strongest element of Erie's current economy, and its commitment to growth – and to growing locally – is having a direct, positive impact on northwestern Pennsylvania."
Contact
Robb Frederick
Assistant director, news and information, Penn State Behrend