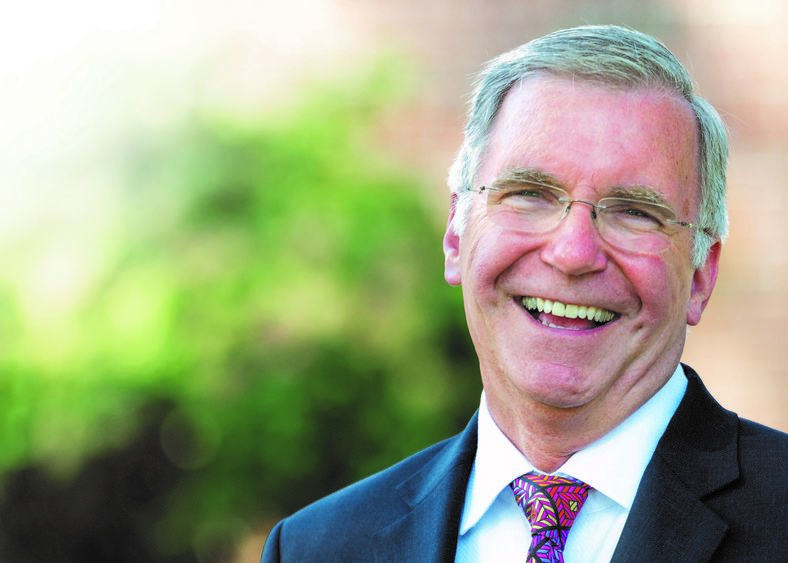 ERIE, Pa. — Erie Mayor Joe Schember will discuss his first year in office and his priorities for the months ahead when he delivers his 2019 State of the City address at Penn State Erie, The Behrend College, on Wednesday, Feb. 13.
The program, which begins at 6 p.m. in the college's Metzgar Center, is free and open to the public.
Schember is a former member of Erie City Council and a former vice president of PNC Bank. He took office on Jan. 2, 2018, promising to maintain a high level of community engagement. Since then, he has become a fixture at the city's many ethnic festivals, and at the groundbreaking ceremonies for new businesses. He also has worked in quieter ways, including a monthly brown-bag lunch discussion where he meets with small groups of city residents.
"During his first year in office, Mayor Schember reshaped the dynamic within city hall," said Caitlin Handerhan, executive director of the Public Policy Fund at Penn State Behrend. "The coming year will be critical in continuing the momentum he has brought to the city of Erie."
Schember's talk, titled "A Year in Review and Next Steps," is sponsored by the Public Policy Fund. The fund brings an interdisciplinary and research-driven approach to the most pressing problems in Erie and similar Great Lakes and Ohio River Basin communities.
In addition to original programming, the fund leverages the expertise of Penn State Behrend's faculty members — including Lena Surzhko-Harned, an assistant teaching professor of political science — to advise local decision-makers, including elected officials, on policy questions related to health care, security, energy and economic development, among other topics. To learn more, visit the Public Policy Fund website.
Contact
Robb Frederick
Assistant director, news and information, Penn State Behrend