Rachael Rose Steil will share her story at Penn State Behrend on March 13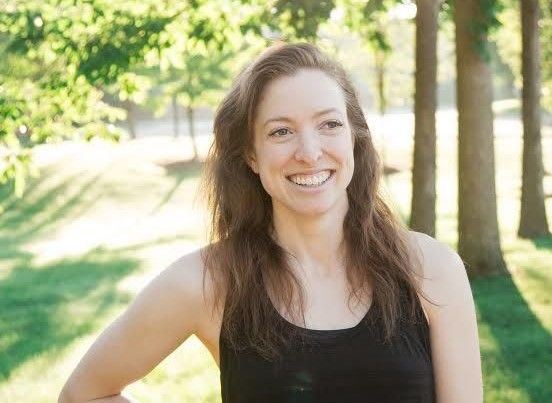 For a time, Rachael Rose Steil, an All-American runner at Aquinas College, lived on a diet of 30 bananas a day.
"As a runner, I knew I had to fuel properly," she wrote in her book, "Running in Silence." "I knew I needed nutrition from all of the food groups. However, I wasn't allowing myself to eat enough. I didn't trust my body. I didn't think it could eat 'right' unless I controlled it."
She began to binge eat, and then, to compensate, severely restricted her food intake over the following days.
"I was sure my problem wasn't 'bad enough' because I was now gaining weight, not losing it," she wrote. "Weren't people with eating disorders emaciated?"
She began to blog about her eating disorder. That writing led to her book, which was published in 2016, and an active schedule as a speaker and advocate for athletes with eating disorders. Steil will share her story Wednesday, March 13, during a talk at Penn State Behrend.
Athletes are twice as likely to develop an eating disorder, Steil has said. If not addressed, the issue can lead to injury and a decrease in performance. During her talks, Steil, a board member for the Michigan Eating Disorder Alliance, details the symptoms to watch for and suggests techniques for reaching out to an athlete, or a student, who is struggling with food issues.
Steil's talk at Penn State Behrend begins at 7 p.m. in Room 180 of the Jack Burke Research and Economic Development Center. It is free and open to the public. Parking will be available in the Burke ramp, off Technology Drive.
The program is sponsored by Penn State Behrend's Student Activity Fee, the Personal Counseling and Health and Wellness centers and the college's Athletics department. For more information, visit runninginsilence.com.
Contact
Robb Frederick
Assistant director, news and information, Penn State Behrend