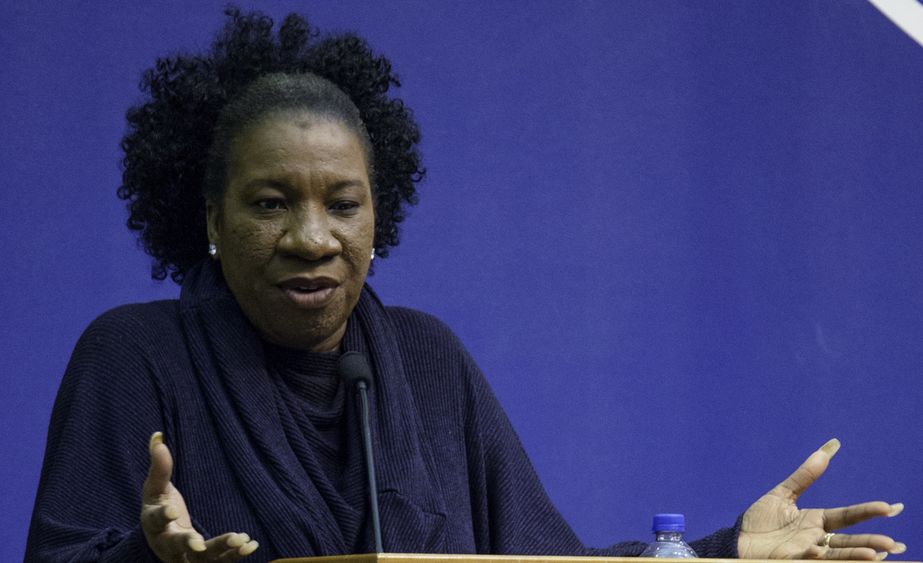 "Can you imagine if we woke up tomorrow and 12 million people had contracted some rare disease? The whole world would stop, and we would be asking three questions: 'How did this happen? How do we stop it? And how do we make certain it never happens again?' That's the situation we're in today. The difference is, with sexual violence, you don't see the wounds. You don't see the urgency."
- Tarana Burke, founder of the "Me Too" movement, at Penn State Behrend on April 17.
Burke closed Penn State's Behrend's 2018-19 Speaker Series with a discussion of the "Me Too" movement. She questioned the culture's response to high-profile assault and harassment cases, including an allegation against Judge Brett Kavanaugh, who was confirmed to the U.S. Supreme Court after a nationally broadcast Congressional hearing.
Burke said a focus on individual, high-profile cases doesn't get to the root of a nationwide problem.
"I know this discussion is uncomfortable," she said. "I know it seems new to a lot of you. But our culture hasn't shifted on this. The issue is just too pervasive.
Burke first used the "Me Too" language when counseling abuse victims in 2006. She was drawn into a far larger conversation – and onto the cover of Time magazine, where she was a 2017 Person of the Year – when the actress Alyssa Milano, reacting to allegations of sexual harassment and assault by Harvey Weinstein, a film producer, used the phrase on Twitter. Within 24 hours, the hashtag was shared more than 12 million times.
It hasn't been enough, Burke said.
"You have to take what you have to make what you need," she said. "What I had was experience, too much experience with sexual violence. What we need is healing – individual healing, and healing in our community. And that need hasn't changed in 15 years."
Contact
Robb Frederick
Assistant director, news and information, Penn State Behrend