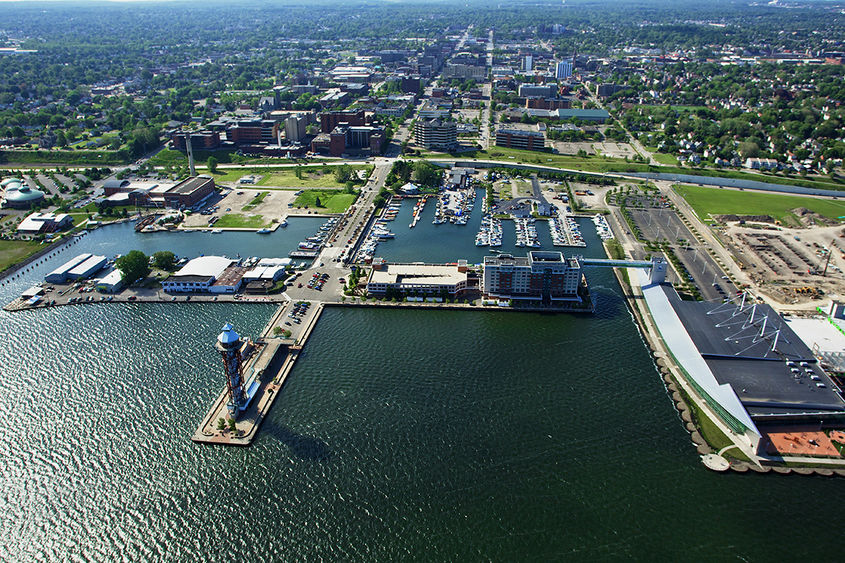 ERIE, Pa. — Erie business leaders, community advocates and elected officials gathered at Penn State Behrend's Knowledge Park on March 12 to discuss innovation and the importance of entrepreneurial support in Pennsylvania's economy.
The program was led by Grow PA, a statewide initiative that convenes people and organizations across the state to advance a modern growth agenda. Penn State Behrend and the Erie Regional Chamber and Growth Partnership will lead the effort in Erie County.
"Traditional workforce development around the state is focused primarily on filling immediate needs," said Zack Moore, vice president of government and community relations for Penn State. "The Grow PA partners are looking beyond that — 10, 15, 20, 30 years from now — and at future industries and businesses that will really propel growth and make Pennsylvania a national leader in economic development."
Penn State Behrend is a natural fit for the initiative: The college's open-lab model of engagement matches students and faculty members with external partners — in business and industry, and at non-profit and community organizations — to design new products, address market challenges and support the local economy.
The open-lab approach was a key reason the Magee-Womens Research Institute decided to locate a $26 million medical research facility in Erie. Penn State Behrend will be the institute's academic partner and will lead MWRI Erie's translational research efforts. The institute is expected to bring up to $50 million in federal funding to Erie over the next 10 years.
The college also was an early advocate for Invent Penn State, a $30 million initiative that provides free access to accelerator programs, co-working space, rapid prototyping and legal and IP advice at 21 University-run innovation hubs. Penn State Behrend's Innovation Commons idea lab was the first of those hubs.
Student workers in the Innovation Commons have contributed to more than 180 projects and have been named inventors on nine patent applications. They also were key contributors to the launch of 10 new companies. Their success was the basis for the Northwest Pennsylvania Innovation Beehive Network, which offers coordinated entrepreneurial support at Blasco Library, Edinboro University, Gannon University, Mercyhurst University and Penn State Behrend. All sites are open to the public, and many services are offered at no cost.
"That support is essential to inventors and entrepreneurs," said Amy Bridger, senior director of corporate strategy and external engagement at Penn State Behrend. "Start-ups inevitably encounter roadblocks or obstacles that slow their progress toward a market-ready product. The beehive sites provide resources and expertise at every point in the process while enabling students to apply classroom learning in real-world situations. That's good for new businesses, and for Erie: Companies that find early success in a community tend to stay in that community, where they have contacts and support networks and can see a path forward."
Contact
Robb Frederick
Assistant director, news and information, Penn State Behrend