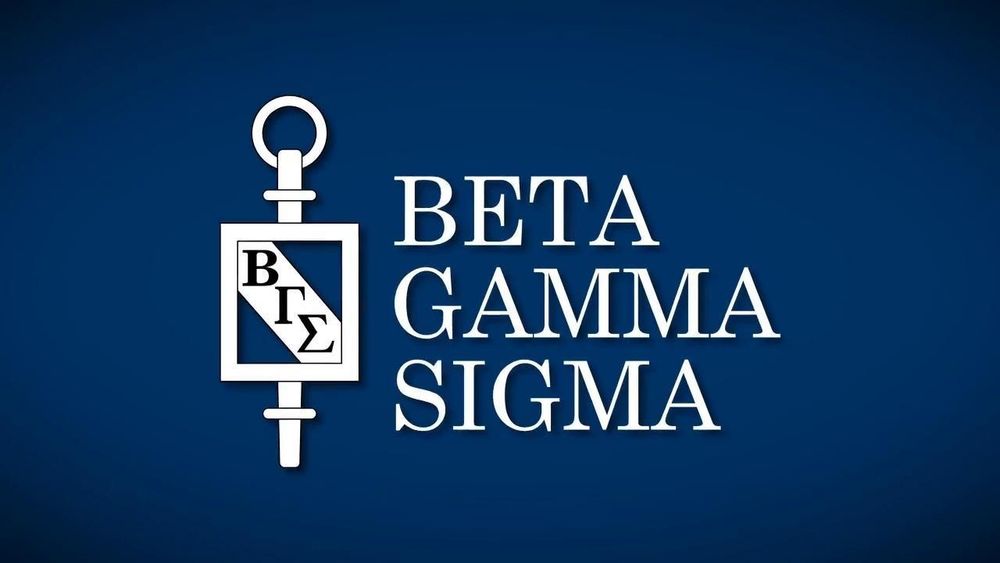 UNIVERSITY PARK, Pa. — Penn State Behrend's Black School of Business inducted 30 students into the Beta Gamma Sigma international business honor society on April 17. The students are enrolled in the college's residential programs and in Penn State World Campus majors that are offered by the Black School.
Beta Gamma Sigma has recognized scholastic excellence in the world's top business schools since 1913, and only those schools accredited by AACSB International — the Association to Advance Collegiate Schools of Business — are eligible to host collegiate chapters. The Black School of Business is the only school in the Erie region to hold the AACSB designation.
To be considered for membership, students must rank in the top 10% of bachelor's degree programs or the top 20% of graduate programs.
"Being inducted into Beta Gamma Sigma represents a high achievement for students," said Greg Filbeck, director of the Black School of Business. "Beta Gamma Sigma is available at less than 5% of business schools worldwide. Additionally, students must distinguish themselves among their peers in terms of academic achievement.
"We are proud of our new inductees," he said.
The inductees from Behrend join an expanding network of more than 830,000 business professionals worldwide.
Paul Wojcik, senior investment adviser with PNC Wealth Management in Erie, was this year's honorary Beta Gamma Sigma inductee and the keynote speaker at the event, which was held virtually using an online video conferencing application.
This year's inductees include:
Meadow Adams, Arlington, Washington
Janelle Agnew, Conneautville
William C. Arent, Boston, Virginia
Jason M Bentley, Waterford
Jane A. Brenc, Springboro
Anna Leigh Buck, Danville
Margaret E. Burns, Lakewood, New York
Christopher James Butler, Jamestown, New York
Chelsea Czerwinksi, Erie
Katherine D. C. Erb, Oak Harbor, Washington
Kristoffer A. Featheringham, Strone Ridge, Virginia
Sarah N. Garnica-Saldana, Erie
James Goodsel, Erie
Richard Grendys, Export
Tyler Michael Hall, Greensburg
Michael Harmon, Warner Robins, Georgia
Michaela Hodinko, Erie
Melody Yu Jin, Dunmore
Nicole Kittelberger, Pittsburgh
Benjamin John Kozminski, Greenville
William Hezekiah Kuhns, Pittsburgh
Leanne Lazenby, Erie
J. Michael Lindner, Erie
Kelly Alexis Mitchell, Erie
James Norwood, Chicago, Illinois
Brandon Michael Riazzi, Waterford
Jason Turkovich, Erie
Lucas Vasiladiotis, Bulger
Dainora Visockaite, Irvine, California
Scott William Waite, Erie
Contact
Heather Cass
Publications and design coordinator
Penn State Erie, The Behrend College