Linda and Clifton Merchant met at Penn State Behrend and were married for 58 years.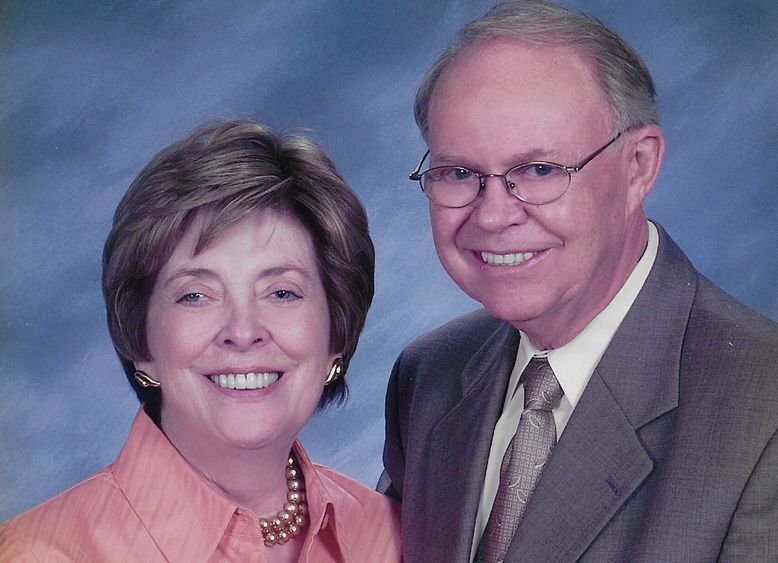 ERIE, Pa. — In the mid-1950s, Clifton "Clif" Merchant spent his freshman year as a Penn State student at what was then known as Behrend Center. He transferred to the University Park campus to pursue a degree in electrical engineering.
In his sophomore year, when a friend asked him to return to Behrend for homecoming weekend — and even found him a blind date for the dance — he decided to make the trip back to Erie.
It was the best decision he ever made. His blind date that weekend, Linda Hamer, would become his wife.
The Merchants were married for 58 years, from December of 1958 until Linda's passing in July of 2017.
"It was a special marriage," Merchant said. "It was a really good marriage, and it all started at Behrend."
Linda Merchant attended Behrend for a year before transferring to University Park, where she graduated with a degree in speech communications. She returned to school in the 1980s, earning her doctorate in education. A longtime teacher, she subsequently joined the faculty of the University's College of Education, specializing in language and literacy while supervising the work of student teachers.
While at Behrend, Linda lived with about 25 other young women in Glenhill Farmhouse. She even starred in a college production of "Our Town." That inspired Merchant to focus his philanthropy on new generations of Behrend theatre lovers.
As a lasting tribute to his wife and their memories of the college, Clifton Merchant created a bequest to endow the Clifton Merchant and Dr. Linda (Hamer) Merchant Endowed Legacy Fund. Established with an estate gift of $50,000, the fund will provide scholarships to Behrend juniors from either the School of Engineering or the School of Humanities and Social Sciences who are actively involved in extracurricular activities. The first preference for scholarships will go to current or past participants in the college's theater productions.
"We both carried a lot of good memories from our Behrend days," Merchant said. "This fund is a way to honor Linda's legacy and her time there."
This gift will advance "A Greater Penn State for 21st Century Excellence," a focused campaign that seeks to elevate Penn State's position as a leading public university in a world defined by rapid change and global connections. With the support of alumni and friends," A Greater Penn State" seeks to fulfill the three key imperatives of a 21st-century public university: keeping the doors to higher education open to hardworking students regardless of financial well-being; creating transformative experiences that go beyond the classroom; and impacting the world by fueling discovery, innovation and entrepreneurship. To learn more about "A Greater Penn State for 21st Century Excellence," visit greaterpennstate.psu.edu.
Contact
Robb Frederick
Assistant director, news and information, Penn State Behrend