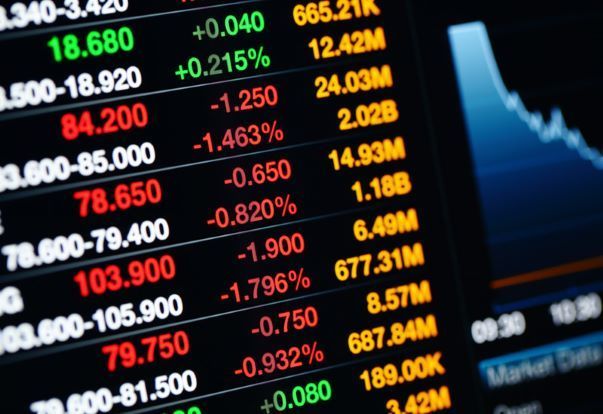 Ben Lowery was on the beach, enjoying spring break, when he got the bad news: The Dow Jones Industrial Average was dropping, down 8 percent, then 10, then 13.7.
Even the big companies were down. Google, Facebook, Apple and Amazon all took a drubbing. That's like wrecking the pace car at Talladega.
"Those four companies set the direction of the market," said Lowery, the chief investment officer and president of the Intrieri Family Student Managed Fund, which is run from the Black School of Business at Penn State Behrend. "When they're down, that yanks the covers off of everybody else."
Lowery had been on a good run. The Intrieri fund launched in 2011 with a $100,000 gift from alumnus Vincent Intrieri and his wife, Joanne, who believe students learn better investment strategies when they work with real money. In January, just two months before the COVID-19 pandemic upended the markets, the fund was valued at nearly $900,000. At $1 million, it would begin to pay out scholarship money for students in the Black School.
The real-money model does come with some risk, however. In March, when the market bottomed out, the Intrieri fund lost nearly one-third of its value, slipping below $650,000.
"That was stressful, for sure," said Lowery, who graduated in May. "But we try to look at everything through a long-term lens."
When spring break ended, the fund's managers resumed their weekly investment strategy meetings via Zoom.
"That experience taught us a lot," said Nicole Kittelberger, who graduated in May and will begin her career in investment management at UBS in New York City. "We were so disappointed, having gotten so close to that million-dollar mark. That's been the goal since I got here. But we focused, and we went to work. We said, 'This is our situation. The markets are down, and it might be a while before they rebound. We just have to find the best way forward.'"
She and the other fund managers responded to the loss the same way professional investors handled the crisis: They shopped for bargains.
"We had some extra cash in the portfolio, and the students put that to work pretty quickly," said Tim Krause, an associate professor of finance at the Black School and director of the Intrieri fund.
Within a few weeks, the team had recovered about half of the portfolio's losses.
"The lesson is, when things get bad, don't panic," Krause said. "We've seen this story before, and we got through it. We'll get through it this time, too."
For Lowery, who has accepted a job at Bloomberg LP, in New York City, that means taking the long view. It could take a year, or even longer, to fully gauge the impact of the group's investments over the last semester.
He knows one thing already, however. "We are very fortunate to be making decisions with real money," he said. "That means our decisions matter."
Contact
Robb Frederick
Assistant director, news and information, Penn State Behrend