$25,000 gift will provide immediate assistance to students sidetracked by coronavirus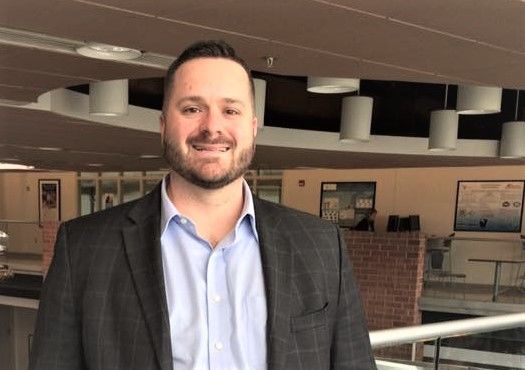 Penn State Behrend alumnus Justin R. Bloyd and his company, RB Sigma, LLC, have made a commitment to the college to help students who may be struggling with challenges related to coronavirus and related shutdowns. Bloyd, who lives in Mentor, Ohio, is encouraging other friends of Penn State Behrend to join him in supporting the Student Hardship Fund.
Through his company, a consulting firm that specializes in project management, innovation and business development, Bloyd, a 2005 graduate, has made a gift of $25,000 to the Student Hardship Fund. He has given an additional $10,000 to the Black School of Business, where he has served as an Executive in Residence.
Bloyd, who graduated with a degree in history, also volunteers as a member of the School of Humanities and Social Sciences Advisory Board.
"Justin has been extremely generous and consistent in his support for our students," Penn State Behrend Chancellor Ralph Ford said. "His commitment of his time and perspective has provided insight and professional advantage for students in the Executive in Residence program, and his support of the Student Hardship Fund will provide critical and immediate assistance to students whose circumstances have been complicated by the coronavirus pandemic."
The Student Hardship Fund provides direct assistance to students who are experiencing unexpected and extraordinary hardships that affect their ability to cover the costs associated with their education. Twenty-nine Behrend students have received emergency funding since the start of the pandemic.
To donate to the Student Hardship Fund, visit the Giving to Penn State webpage.
Bloyd's gift will advance "A Greater Penn State for 21st Century Excellence," a focused campaign that seeks to elevate Penn State's position as a leading public university in a world defined by rapid change and global connections. With the support of alumni and friends, "A Greater Penn State" seeks to fulfill the three key imperatives of a 21st-century public university: keeping the doors to higher education open to hardworking students regardless of financial well-being; creating transformative experiences that go beyond the classroom; and impacting the world by fueling discovery, innovation and entrepreneurship. To learn more about "A Greater Penn State for 21st Century Excellence," visit greaterpennstate.psu.edu.
Contact
Robb Frederick
Assistant director, news and information, Penn State Behrend