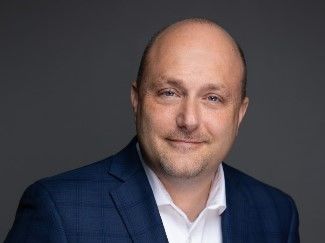 ERIE, Pa. — Five business leaders will serve as Executives in Residence at Penn State Behrend's Black School of Business during the 2020-21 academic year. Each will bring industry perspective and expertise to the classroom environment, and to student research and networking efforts.
Executives in Residence are appointed to renewable one-year terms. In addition to speaking engagements and guest lectures, they lead workshops, sponsor class projects, judge business competitions and provide career advising and mentoring opportunities.
"The Black School of Business Executive in Residence program is a major asset for our students and faculty as executives donate their time and energies to assist students in their professional development and enhance our educational offerings," said Greg Filbeck, director of the Black School. "Their professional advice, mentoring of networking skills, and willingness to open up professional opportunities for our students is invaluable."
This year's Executives in Residence are:
Steven D. Bugajski, chief information officer, U.S. Steel. Bugajski leads U.S. Steel's global IT operation, including delivery of the company's overall digital strategy and cybersecurity. He previously worked in the health-care field, holding senior IT leadership positions at large hospital and health-insurance companies.
Jeremy Chaffee, director of North American Business and Operations, Logistics Plus. He helped establish the North American Division of Logistics Plus, one of the fastest-growing privately-owned transportation and logistics companies in the world. He has worked for the company since 2000, serving as manager of international forwarding operations and director of global TMS system integration.
Daniel Levstek, president, MDL International. Levstek founded MDL, a personal consulting business for the power industry, after serving as senior vice president at CMI Energy. He spent 20 years living and working in senior management in Canada, Turkey and Denmark.
Eugene Natali, CEO and founder, Troutwood. Natali is a Chartered Financial Analyst (CFA), a board member of the CFA Society of Pittsburgh and a part-time lecturer at the University of Pittsburgh. He co-authored "The Missing Semester," an investment guide that provides practical financial advice to high school and college students.
Ann Scott, community outreach manager, Erie Insurance Group. She oversees Erie Insurance Group's charitable giving and community outreach, including philanthropy, volunteerism and employee giving. Before assuming her current role at Erie, she had a long career in human resources, with a focus on diversity and inclusion.
To learn more about the Black School of Business and the Executive in Residence Program, visit behrend.psu.edu/business.
Contact
Robb Frederick
Assistant director, news and information, Penn State Behrend