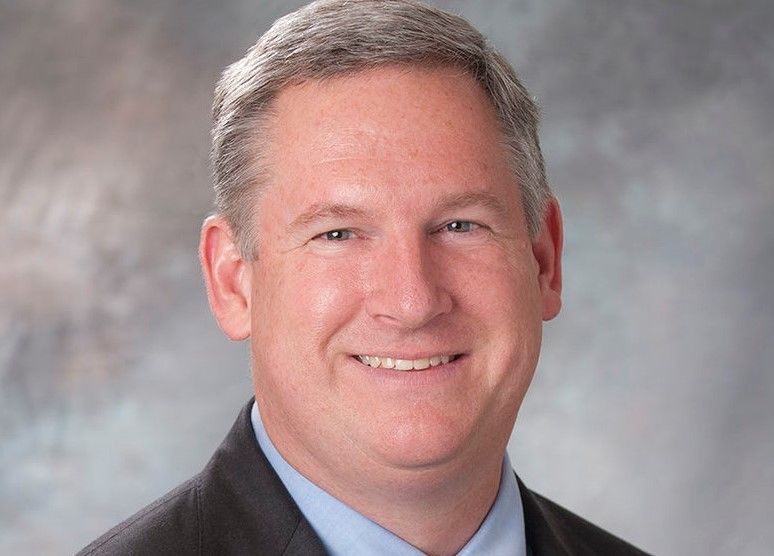 A new endowed early career professorship will honor Chester "Chet" L. Wolford, a former professor of English at Penn State Erie, The Behrend College. The endowment was made possible through a gift from a former student – Ed Auslander, the retired president and chief executive officer of LORD Corporation, a leading provider of adhesives, coatings and control systems for the automobile, aerospace and defense industries.
Auslander, a 1985 graduate of the Penn State College of Engineering, earned a master of business administration (M.B.A.) degree at Behrend in 1991. Throughout his career, which included oversight of business operations in 26 countries, with annual revenue in excess of $1 billion, he relied on skills he learned in a business writing course taught by Wolford.
"My first course at Behrend was taught by Dr. Wolford," Auslander said. "I vividly remember my first paper in his class. I thought it was outstanding, but I received a C.
"In the next class, Dr. Wolford provided some guidance and advice that has stayed with me and connected with me every day of my life: He said, 'Write about what interests me.' In other words, think of the customer first."
Wolford was a member of the Behrend faculty for 32 years, teaching writing and English in both the School of Business and the School of Humanities and Social Sciences. He was an internationally recognized expert on the author Stephen Crane, who wrote "The Red Badge of Courage," and he counted among his friends the conservative author and commentator William F. Buckley Jr., who once met with students during a visit with Wolford at Behrend.
"I have thought of Dr. Wolford often over my 35-year career," Auslander said. "His advice – be efficient, effective and concise with your words – was so profound that I still think about it every time I write. I will always be thankful for the advice and guidance I received from him."
To honor Wolford, who died in 2009, Auslander and his wife, Elaine, made a gift of $400,000, which will support the teaching and research of a Behrend faculty member in the first decade of their career. The University will match $100,000 of that gift, which will create the Dr. Chester "Chet" L. Wolford Early Career Professorship.
A second $400,000 gift from Auslander – also with a $100,000 match from the University – created an early career professorship at the Penn State College of Engineering. That professorship, named for Martin Trethewey, a professor of mechanical engineering, was announced on April 20.
"Ed Auslander has been extremely generous and unwavering in his support of Penn State and our students," Chancellor Ralph Ford said. "He also has been a steadfast advocate for the Erie region, where LORD Corporation was founded. The company is one of the region's largest employers and is one of Penn State Behrend's most active partners for internships and capstone research projects."
Auslander began his career at LORD in the 1984 cohort of the student co-op program. He held managerial positions in the company's aerospace, industrial and chemical products groups, and he served as global business director for LORD's aerospace parts and electro-mechanical systems units. He was named president and CEO of the company in 2013.
In 2014, he was named an Alumni Fellow, one of the most prestigious honors bestowed by the Penn State Alumni Association.
The first recipient of the Wolford Early Career Professorship will be Joongseo Kim, an assistant professor of management in the Black School of Business. He teaches graduate courses in leadership and project management. Kim's research, which focuses on business culture and behavioral ethics, has been published in the Journal of Applied Psychology and the Personality and Social Psychology Bulletin, among others.
"It is a tremendous honor to be selected as the first recipient of the Dr. Chester "Chet" L. Wolford Early Career Professorship," Kim said. "The benevolence and trust connected with this endowed professorship will be well placed as I continue to advance my teaching and research in the field of management and business ethics."
The focus on graduate courses is appropriate, said Gretchen Wolford, who was married to Chet Wolford for 41 years. She also taught writing at Behrend.
"Teaching M.B.A. students was the highlight of Chet's Penn State teaching career," she said. "He loved the challenges that his students brought to the classroom, especially the working professionals who earned their M.B.A. while working a full-time job. He had a special respect for them, and he would be gratified to have inspired such an accomplished and generous student."
This gift will advance "A Greater Penn State for 21st Century Excellence," a focused campaign that seeks to elevate Penn State's position as a leading public university in a world defined by rapid change and global connections. With the support of alumni and friends, "A Greater Penn State" seeks to fulfill the three key imperatives of a 21st-century public university: keeping the doors to higher education open to hardworking students regardless of financial well-being; creating transformative experiences that go beyond the classroom; and impacting the world by fueling discovery, innovation and entrepreneurship. To learn more about "A Greater Penn State for 21st Century Excellence," visit greaterpennstate.psu.edu.
Contact
Robb Frederick
Assistant director, news and information, Penn State Behrend