Feb. 24 program is open to students and alumni from all Penn State campuses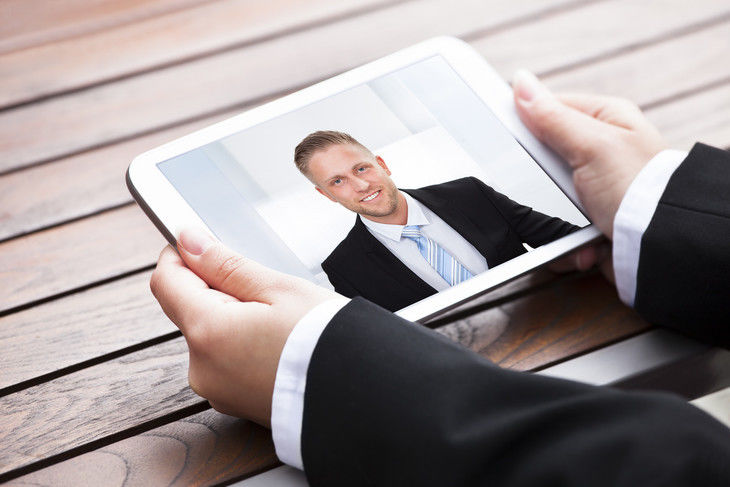 ERIE, Pa. — Penn State Behrend's spring Career and Internship Fair will be a virtual event, with video conferencing links to recruiters at nearly 70 companies and government agencies. The Feb. 24 program, which is coordinated by the college's Academic and Career Planning Center, is open to students and alumni from all Penn State campuses.
To register, and to search for full-time, co-op and internship positions, visit Nittany Lion Careers.
The virtual format offers several advantages, said Danielle Taft, director of career services at Penn State Behrend.
"In-person career fairs tend to be crowded, and loud," she said. "It's easy to be distracted, or to feel pressured when there's a long line of students behind you, waiting for you to finish."
In a virtual queue, students can rehearse their elevator pitch or research a company while they wait for a recruiter to be available. They also can tape notes to their monitor or wall.
That extra preparation can position students for a second, in-depth interview, Taft said.
"Companies are hiring, but they aren't taking on full cohorts," she said. "They don't want to bring on a bunch of people they can't support if things get difficult again. Instead of hiring a group of 10, they're taking two, or maybe three.
"Applicants need to be ready to emphasize why they are interested not only in a particular company, but in a specific position within the company," she said. "That's where the research comes in. If you understand a company's values, and you know they put a premium on out-of-the-box thinking, you can be ready with examples that demonstrate how you can do that — what you have done in class, or clubs, or during your internships that shows you are a good fit for them."
That targeted research should be obvious in the top line of a resume, Taft said.
"A lot of organizations are using applicant-tracking systems to manage the applications that are submitted to them," she said. "A computer analyzes your resume for fit. You want to customize each resume — really target it for the position — and make it obvious that you're a good fit."
To learn more about Penn State Behrend's career fair, and to watch videos about how to navigate the virtual environment, visit the Career and Internship Fair website.
Contact
Robb Frederick
Assistant director, news and information, Penn State Behrend