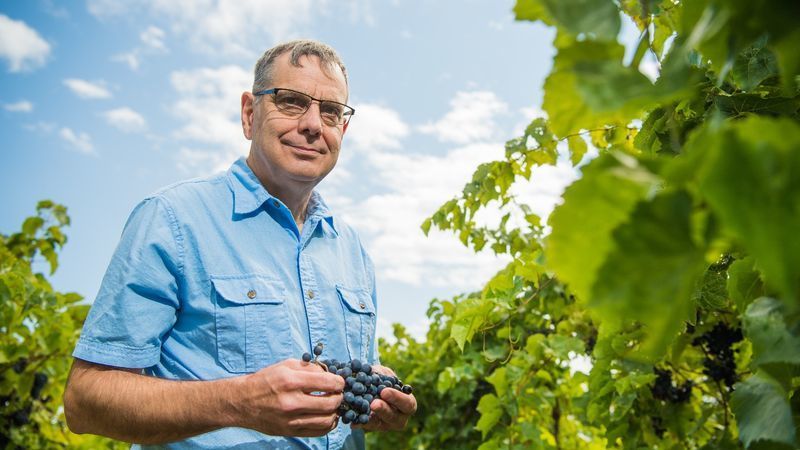 ERIE, Pa. — A four-year, $400,000 grant from the U.S. Department of Agriculture will support summer research opportunities for college students who want to work in Pennsylvania's grape and wine industry. The program, which begins in June, will be based at the Lake Erie Regional Grape Research and Extension Center, a 40-acre Penn State research station in North East.
Students will study viticulture and vineyard management and gain experience at local wineries, including Mazza Vineyards and Presque Isle Wine Cellars. They will plant nine new varieties of grapes, which, if productive, will be shared with local winemakers.
Students will earn a $5,700 stipend over the eight weeks of the program.
"We're going to expose them to the entire vineyard experience, from vine to table," said Michael Campbell, distinguished professor of biology at Penn State Behrend and director of the Lake Erie Regional Grape Research and Extension Center. "They'll learn how grapes grow, how to measure and prevent disease, and how different trellis systems affect the quality of grapes, based on the variety and local growing conditions."
Campbell said he had hoped to open the program to students from anywhere in the United States, with housing and local transportation provided through the research station. The pandemic forced him to change course, due to social-distancing requirements: This year's cohort will be open only to local students, who do not require housing or transportation.
To apply for the program, visit behrend.psu.edu/grapesummer.
The Lake Erie Grape Belt stretches from Erie County to Silver Creek, New York, and is home to more than 800 growers, who produce wines, juices, jellies and other products. The local grape industry supports more than 1,900 jobs and contributes more than $340 million to the region's economy every year.
The Lake Erie Regional Grape Research and Extension Center opened in 1952 as an outreach center of Penn State's College of Agricultural Sciences. The facility is part of a cooperative effort between Penn State and Cornell University, which operates a vineyard laboratory in Portland, New York.
To learn more about the center, visit https://agsci.psu.edu/research/extension-centers/erie.
Contact
Robb Frederick
Assistant director, news and information, Penn State Behrend