One or more outdoor ceremonies would be held on campus May 8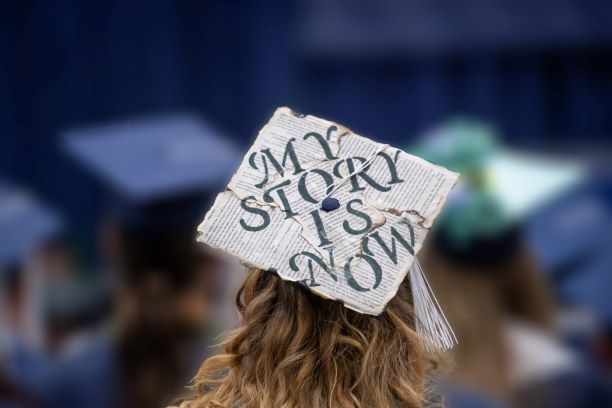 Penn State Behrend is planning for one or more in-person commencement ceremonies to honor the college's Spring 2021 graduates. The ceremonies will be held on campus on Saturday, May 8.
Ceremonies will likely be held outdoors, rain or shine, with COVID safety protocols in place: Facemasks will be required, and participants will be physically distanced.
A limited number of guests may be permitted, in accordance with state and public-health guidelines that are in place at the time of the programs. Details will be shared with graduates as they are available.
The college is prepared to shift to a different commencement format if public-health conditions change.
"Commencement is an important milestone for our students, their families and the entire Penn State Behrend community," Chancellor Ralph Ford said. "Throughout the pandemic, our students have done their part to physically distance and adapt so many aspects of the traditional college experience. If we can celebrate, in person, their academic accomplishments and commitment to their education, we want to do so, together, as a community."
Plans for in-person commencement events are still being developed, and many details are not yet in place. Although many Americans have been vaccinated and state guidelines for travel and large gatherings have been relaxed, the health and safety of Penn State Behrend's students and others in the college community, including visitors to the Behrend campus, remains the top priority, Ford said.
Any in-person commencement event will be livestreamed, making the program accessible to all students, and to their loved ones.
Penn State also will host a virtual commencement ceremony at 6 p.m. on Sunday, May 9, at virtual.commencement.psu.edu. All new Behrend graduates will be recognized during that program.
Due to attendance limits based on the need for physical distancing, spring, summer and fall 2020 graduates will not be able to participate in-person at Behrend commencement programs on May 8. The college continues to explore ways to welcome those graduates back to campus as conditions permit, Ford said.
Contact
Robb Frederick
Assistant director, news and information, Penn State Behrend