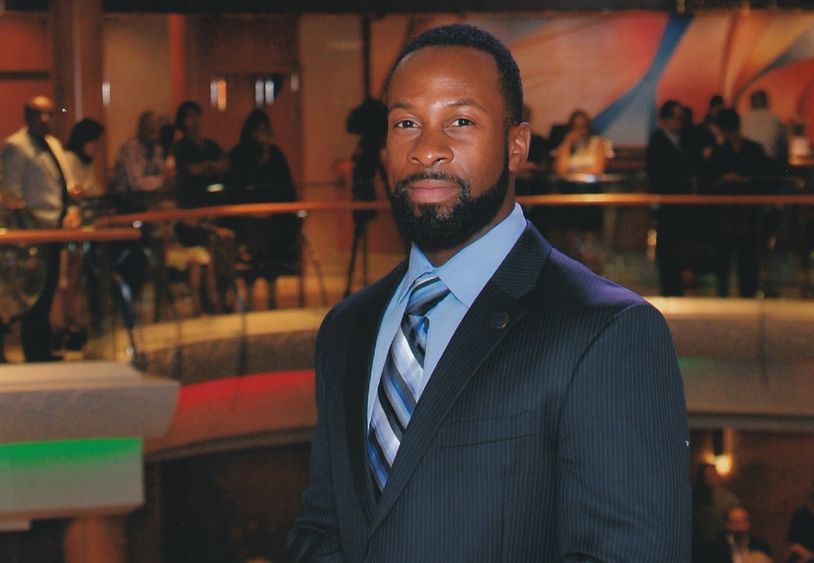 Jeremy O'Mard, a 2013 Penn State Behrend graduate, will be honored as one of 16 Penn State Alumni Achievement Award recipients in a virtual ceremony on April 13. The 7 p.m. program is open to the public, but registration is required.
The Alumni Achievement Award recognizes alumni 35 years of age and younger for their extraordinary professional accomplishments. About 100 alumni – eight of them graduates from Penn State Behrend – have been honored since the award was established in 2005.
As a managing consultant and systems engineer with IBM, O'Mard is responsible for the installation, maintenance and security of the IBM Commissary Advance Resale Transaction System hardware/software solution, which is used at all Department of Defense Commissaries around the world.
O'Mard has a strong commitment to public service and describes himself as deeply motivated to reach out and help others. He has traveled to the Philippines to volunteer for IBM's Corporate Services Corp, a program designed to assist communities facing challenges by providing IBM innovation, skills and citizen diplomacy.
In 2020, O'Mard worked with nonprofit organizations in Pittsburgh to introduce a collaborative outreach program – IBM Reignite – that aims to stimulate the local workforce and economy through the development of IBM talent and skill platforms.
O'Mard volunteers with the Maryland Defense Force, a volunteer uniformed state military agency and one of the four components of the Maryland Military Department. He is the acting commanding officer of the 256th Cyber Defense Unit. In that role, he leads, coordinates and conducts integrated and synchronized defensive cyber operations.
An engaged alumnus, O'Mard is treasurer of Penn State Behrend's new Black Leadership Alumni Coalition Affiliation Programming Group. He also is president of the University's African-American Alumni Organization of D.C. Alumni Interest Group. He served as the programming committee chair for Penn State's Black Alumni Reunion in 2018 and is the current Black Alumni Reunion co-chair.
As a senior in management information systems at Penn State Behrend, O'Mard received the University-wide Jackson Lethbridge Tolerance Award, which recognizes students for outstanding efforts to enhance the understanding of diverse cultures and create a community where all individuals are accepted and valued equally.
A life member of the Penn State Alumni Association, O'Mard lives in Upper Marlboro, Maryland.
Contact
Heather Cass
Publications and design coordinator
Penn State Erie, The Behrend College