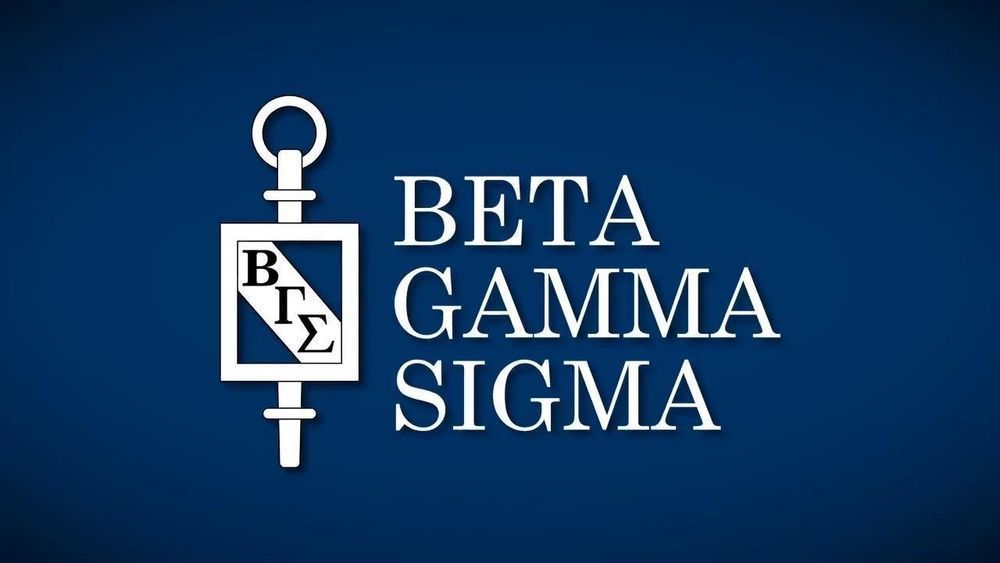 Penn State Behrend's Black School of Business recently inducted 34 students into the Beta Gamma Sigma international business honor society, which recognizes scholastic excellence in the world's top business schools. The students were enrolled in the college's residential programs and in Penn State World Campus majors that are administered by the Black School of Business.
Beta Gamma Sigma has recognized the top students in business disciplines since 1913. Membership is limited to students in collegiate chapters at schools accredited by AACSB International – the Association to Advance Collegiate Schools of Business. The Black School of Business is the only school in the Erie region to hold the AACSB designation.
To be considered for membership, students must rank in the top 10% of bachelor's degree programs or the top 20% of graduate programs.
"Being inducted into Beta Gamma Sigma represents a high achievement for students," said Greg Filbeck, director of the Black School of Business. "Beta Gamma Sigma is only available to AACSB-accredited schools, which represent fewer than 5% of business schools worldwide. Once enrolled, students must distinguish themselves among their peers in terms of academic achievement.
"We are proud of our new inductees," he said.
The Behrend inductees join a network of more than 875,000 business professionals in more than 190 countries.
Joi Goffus, a member of the talent acquisition and development team at Bechtel Plant Machinery and a member of the Black School's Business Advisory Board, was this year's honorary Beta Gamma Sigma inductee and the keynote speaker at the event, which was virtual, due to the pandemic.
The student inductees were:
Quincy M. Adams, Franklin
Christian Beecher, Lutz, Florida
Zachary William Bruno, Erie
Alexis Burkhart, North East
Connor Bryant, Overland Park, Kansas
Angelica Timm Castro, Trujillo Alto, Puerto Rico
Samantha Ciprich, Erie
Brandon Nicklaus Cousins, Cranberry Township
John Vincent Culhane, Pittsford, New York
Steven P. Dill Jr., Erie
Madison Elizabeth Finnerty, Panama, New York
Sarah M. Flessas, Falls Church, Virginia
Marley Good, Butler
Shannon Michele Gregg, Coalport
Michael Vincent Gregory, Erie
Katelyn Harker, Duncansville
Ryan Walter Johnson, Centre Hall
Sergiy Marburger, Evans City
Shannon Miller, Edinboro
Isabelle Newara, North East
Daniel Normandeau, Erie
Amanda Jane Paul, Erie
Rachel Nicole Pier, Waterford
Nicole M. Pizzari, Syracuse, New York
Kristin L. Prechtel, Erie
Austin Ryan, Moon Township
Mitchell Swartz, Seven Fields
Kevin Smith, Waynesboro
Katherine L. Sychuk, Erie
Christopher Joseph Todino, San Diego
Vivek Kasi Viswanathan, Rahway, New Jersey
Zachary Williams, Round Rock, Texas
Meghan Young, Jamison
Luis F. Zozaya, Caracas
Contact
Robb Frederick
Assistant director, news and information, Penn State Behrend