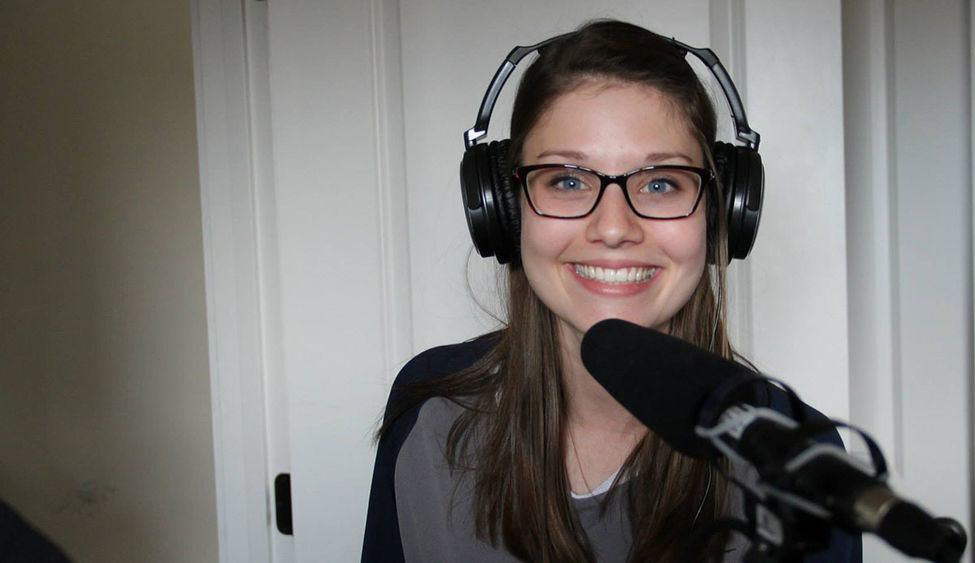 Editor's Note: This is the 12th in a series of stories about College of Communications students completing summer internships.
On July 19, the first episode of the second season of "Gunslingers" aired on the American Heroes Channel. The docudrama series, which is full of history on the infamous names of the Wild West, ranks as the highest-rated series in AHC/Military Channel history -- and a Penn State senior played a role in the post-production of the show.
Film-video major Megan Roethlein completed an internship with Castle Pictures, a production company in Manhattan that creates original nonfiction content, this summer. The company has done work for Animal Planet, Discovery Channel, History Channel and The Weather Channel.
Rothlein, a Hampton Township, Pennsylvania, native, participated in her first film internship after spending her first two years at Penn State Behrend.
She spent most of her time working on deliverables for the company, focused largely on "Gunslingers," a six-part series. Part of Roethlein's work included fact-checking each episode and finding two sources for each fact in the show. Among her other duties was helping the production manager and associate producers with licensing photos used in the show.
A typical day for Roethlein lasted from 10 a.m. to 6 p.m. three days a week. The experience helped her realize how much work goes into making a TV show a success.
"Just referring to the 'Gunslingers' series and doing deliverables, when you watch documentaries you don't really think of all of the fact checking that goes behind that and all of the little details and every little thing that they need copyrighted or licensed," said Roethlein. "It really is so much work and it is such a team effort that goes into making something happen. Just being a part of that process is eye opening."
The friendly environment at Castle Pictures and everyone's willingness to help her, including owner Chris Cassel, was a highlight for Roethlein. In addition, she got to attend one of the weekly development meetings with Castle.
"It's neat to hear the process of pitching ideas to networks," said Roethlein. "They were very open to hearing any ideas that I had, or those of any other intern. It was a great experience. I just think it's so cool that they allowed the interns to sit in on that. It makes you not feel like you're just an intern. Your ideas are important to them, too."
Roethlein's experiences at Castle Pictures helped mold her plans for the future. While she knew she wanted to produce and screen write, she originally thought she would focus on narrative work upon graduation. But, between the internship the international documentary class she completed at Penn State, she has begun to more carefully consider documentaries. She has also realized her passion for TV production, and not just feature films as a career option.
"If I end up scriptwriting and producing, I have a TV pilot episode that I'd like to work on, and maybe produce and pitch the whole series," said Roethelin. "This helps me not just working on documentary stuff, but also television production in general."