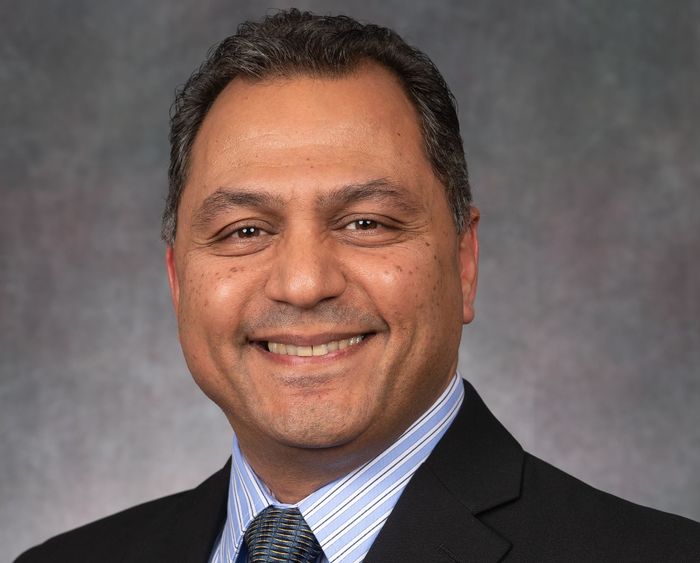 Ihab Ragai, associate professor of engineering at Penn State Behrend, has been named one of the 20 most influential academics in 'smart manufacturing,' as chosen by SME, the former Society of Manufacturing Engineers.
The list, which also includes Soundar Kumara, the Allen E. Pearce and Allen M. Pearce Professor of Industrial Engineering at Penn State's University Park campus, appears in the June issue of SME Media's Smart Manufacturing magazine. It was compiled with input from manufacturing experts and industry peers.
SME developed the list to showcase academics who are shaping the next generation of engineers and smart-manufacturing technologists.
"One of the best ways to develop the up-and-coming generation of manufacturing professionals is by exposing them to the pioneers and dreamers who are improving existing technologies and creating new ones," said Robert Willig, the association's executive director and CEO.
Ragai was selected in part for his development of a design-for-manufacturing platform that uses process parameters and other data to predict tooling fatigue and failure during the manufacturing process. The system minimizes internal defects while improving dimensional accuracy and the mechanical behaviors of individual parts.
Ragai worked in industry for more than 20 years before joining the faculty at Behrend's School of Engineering in 2014. He led and contributed to projects related to the design and manufacturing of aerospace, automotive and heavy-equipment applications. His most recent industry post was as the senior engineering manager at Hitachi Heavy Truck.
At Behrend, Ragai teaches courses related to machine design, new product development and design for manufacturing. His research has focused on advanced manufacturing processes, smart manufacturing, machine condition monitoring and machine structural optimization. In addition to his teaching in Erie, he has served as a visiting professor of mechanical design at Rosenheim Technical University of Applied Sciences in Germany.
Ragai encourages students to study all aspects of manufacturing – and to continue to broaden their view as they advance in their careers.
"Many new graduates who want to pursue careers in academia continue researching the same topics without exploring or identifying other areas that would complete the puzzle," he said. "None of us work in isolation, however. It is far better to work in industry for some years, to grasp the bigger picture, or to team up with other members of the manufacturing community to explore technologies that have cross-capabilities."
To read more about Ragai and the 20 Most Influential Academics in Smart Manufacturing, see the June issue of Smart Manufacturing magazine.
Contact
Robb Frederick
Assistant director, news and information, Penn State Behrend