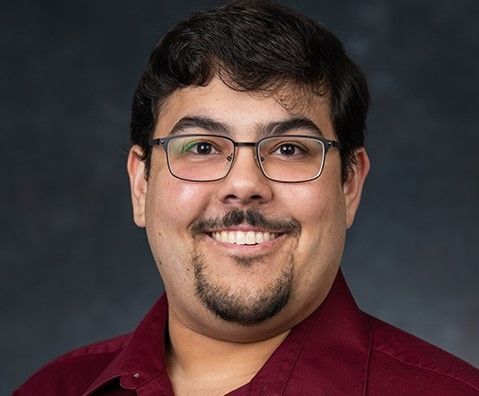 ERIE, Pa. — A research team at Penn State Behrend is using "smart manufacturing" technology, including machine sensors, to reduce waste and increase product quality at Erie-based Plastek Group, which manufactures packaging for the personal care, food and beverage and cosmetics industries.
The yearlong project is being funded by a $44,000 grant from the Pennsylvania Department of Community and Economic Development's Manufacturing PA initiative, with additional support from Plastek.
Companies that implement smart manufacturing technology — sensors, cloud data storage, robotics and machine learning — often increase productivity by as much as 12%, according to studies. Adding that technology can be a challenge, however, particularly at companies such as plastics manufacturers, that operate at low profit margins.
"Plastek already has some infrastructure in place for smart manufacturing," said Gamini Mendis, assistant professor of engineering. "What they don't have is the bandwidth to fully understand all of the data their machines produce. There's no framework for how to use that information."
Mendis and three students have equipped an injection molding machine at Plastek with additional sensors, which measure temperature, pressure and part quality, among other parameters. Jason Williams, assistant teaching professor of engineering, will help evaluate the data generated by those measurements and investigate new types of sensors.
The team is developing software that stores the data in the cloud and alerts the machine's operator when a component needs attention. The system will be tested and refined on a second machine in the Plastics Processing Lab at Behrend — an Industry 4.0 demonstration space that will support other companies in Pennsylvania's $25.6 billion plastics industry.
"The College's Open Lab strategy, which positions students and faculty members to engage with external partners, has kept Erie at the leading edge of manufacturing and materials science," said Tim Kurzweg, director of the School of Engineering. "Smart manufacturing is the next step for many of these companies. It limits waste, reduces the cost of sourcing and supply networks, and increases efficiencies in the workforce."
Plastics manufacturers have an advantage, Mendis said: They produce at a high volume — often more than 10,000 parts per hour — using equipment that already is connected to sensors.
"You have to have a lot of that data just to run the machine," he said.
The challenge, then, is to use machine-learning to filter the data and predict when the process will fail. In some injection-molding processes, Mendis said, as much as 10% of the material is wasted.
The Behrend team will use sensors and advanced algorithms to identify problems within the molding machine. They will build their system on a statistical process called Kernel Principal Component Analysis, or KPCA, which weights certain variables — the temperature in a molding machine's barrel, for instance — and signals to the operator when something is wrong.
"We're trying to give Plastek more tools to understand the data they have," Mendis said. "If we are even marginally successful, we can save the company tens of thousands of dollars every year in machine time. I think we're going to do much better than that."
Contact
Robb Frederick
Assistant director, news and information, Penn State Behrend