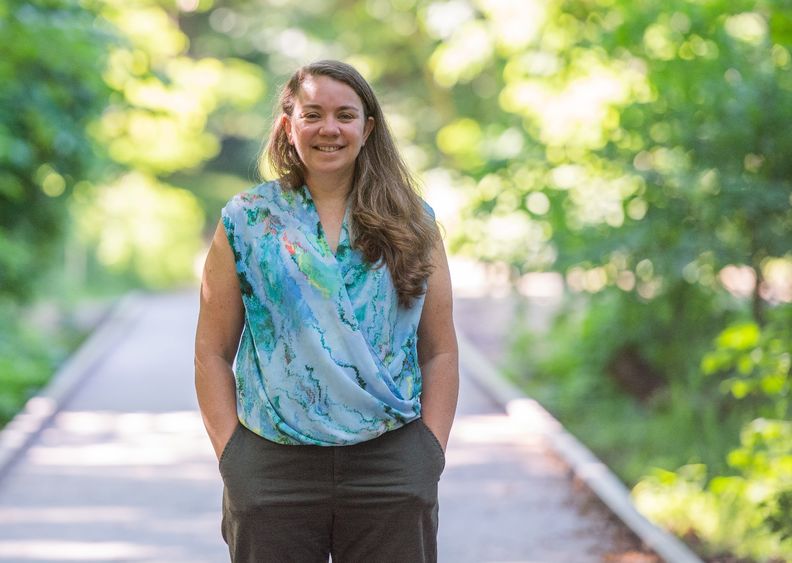 ERIE, Pa. — Two researchers at Penn State Behrend have been selected for the 2021 Great Lakes Leadership Award, which recognizes work that raises awareness of critical issues in the Great Lakes ecosystem. Each will receive $10,000 in funding to advance their research.
The awards are sponsored by the Great Lakes Protection Fund, a nonprofit organization that has invested $91 million into projects that pioneer new technologies, practices and financing strategies that restore and support the health of the Great Lakes. This year, two of the fund's six awards go to Behrend researchers:
Allegra Cangelosi, a senior researcher at Behrend, was selected for her work advancing ballast-water treatment on transoceanic ships, an environmental protection measure that has profoundly reduced the transfer of invasive species into the Great Lakes.
Cangelosi has partnered with researchers at Wayne State University and the University of Wisconsin-Superior to develop best practices for monitoring ballast water in shipping vessels. She also is using eDNA — "environmental" DNA — to develop rapid tests that identify the presence of target organisms in a body of water.
"Her true superpower is bringing disparate teams together around a common goal," said David Rankin, executive director of the Great Lakes Protection Fund. "She took 15 different interests and created a team that together took an idea and turned it into something sitting on a ship's deck."
Cangelosi previously worked as a principal investigator for the Great Waters Research Collaborative and as president of the Northeast-Midwest Institute, which promotes economic vitality, environmental quality and regional equity in 18 states.
Sherri "Sam" Mason, the director of sustainability at Penn State Behrend, was selected for her study of microplastics pollution in the Great Lakes, including Lake Erie. Her work contributed to the Food and Drug Administration's decision to ban plastic microbeads in face creams and shampoos — a policy change that led to new production safeguards at L'Oréal and Unilever, among other companies.
Mason has contributed to the Joint Group of Experts on the Scientific Aspects of Marine Environmental Protection, which advises the United Nations on the scientific aspects of marine environmental protection. She has been quoted in Consumer Reports, Time magazine and BBC News.
"Her research detecting the presence of plastics in beer, drinking water and salt was groundbreaking," Rankin said, "but she's a trailblazer for sharing that information with a wider audience and encouraging people to take action."
Before joining Behrend, Mason taught at the State University of New York in Fredonia.
"These awards recognize the contributions of two outstanding individuals whose pioneering research over many years in two critical areas of concern have made a significant impact in protecting the entire Great Lakes basin," said Ivor Knight, associate dean for research and graduate studies at Behrend. "They are true trailblazers, and we are fortunate to have each of them at Penn State Behrend."
To learn more about the Great Lakes Leadership Awards and the Great Lakes Protection Fund, visit http://glpf.org/.
Contact
Robb Frederick
Assistant director, news and information, Penn State Behrend