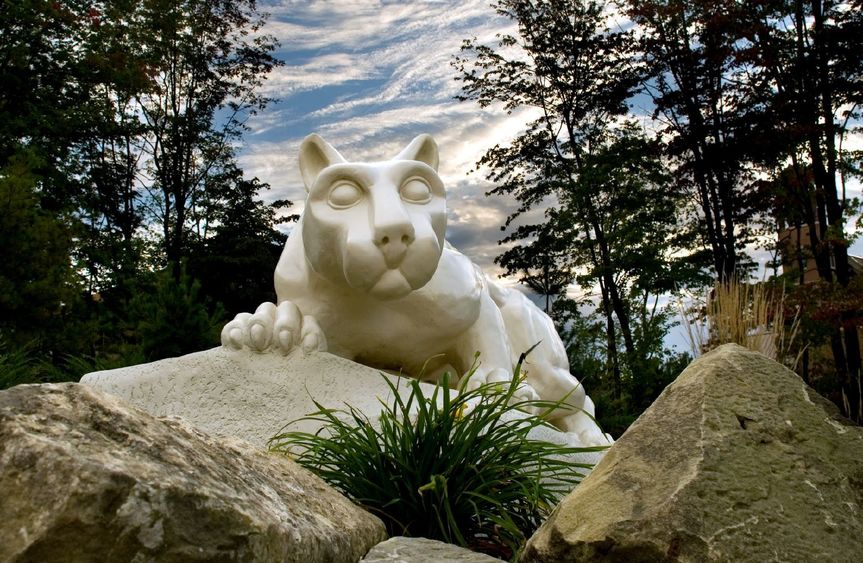 More than 150 people already have contributed to Penn State Behrend's 2021 United Way campaign, which supports anti-poverty programs in Erie County. The college hopes to raise $35,000 during the three-week campaign, which ends Dec. 3.
"United Way has a big impact on our community, working to crush poverty by removing obstacles to learning and employment," Behrend Chancellor Ralph Ford said, "and Behrend's giving has a big impact on United Way."
United Way-funded programs benefit approximately 100,000 Erie County residents every year. Those programs include:
The Imagination Library, which provides a free book every month for children younger than 5. More than 846,000 books have been distributed since 2013.
The Community Schools initiative, which involves community partners in providing a variety of social services – from supplemental food to family literacy programs – at 11 Erie County schools. Behrend's Susan Hirt Hagen Center for Community Outreach, Research and Evaluation (CORE) is the lead partner at Iroquois Elementary School.
The 211 Helpline, a referral service that connects local residents with support organizations for emergency food, housing and health care needs, and for transportation assistance. The helpline made more than 5,300 referrals in fiscal year 2020-21.
Erie Free Taxes, a tax-preparation service that promotes the Earned Income Tax Credit (EITC). Volunteers completed more than 5,200 local tax returns in fiscal year 2020-21, generating nearly $9 million in refunds.
Penn State Behrend employees contribute to United Way of Erie County through payroll deductions. For those who already give, no action is necessary to continue giving at the current level. Employees who want to increase or begin contributions can do so via an electronic deduction form; to learn more, contact Tracy Alexander, human resources administrative assistant, at [email protected] or 814-898-7233.
To learn more about United Way of Erie County's mission and programs, visit www.unitedwayerie.org.
Contact
Robb Frederick
Assistant director, news and information, Penn State Behrend