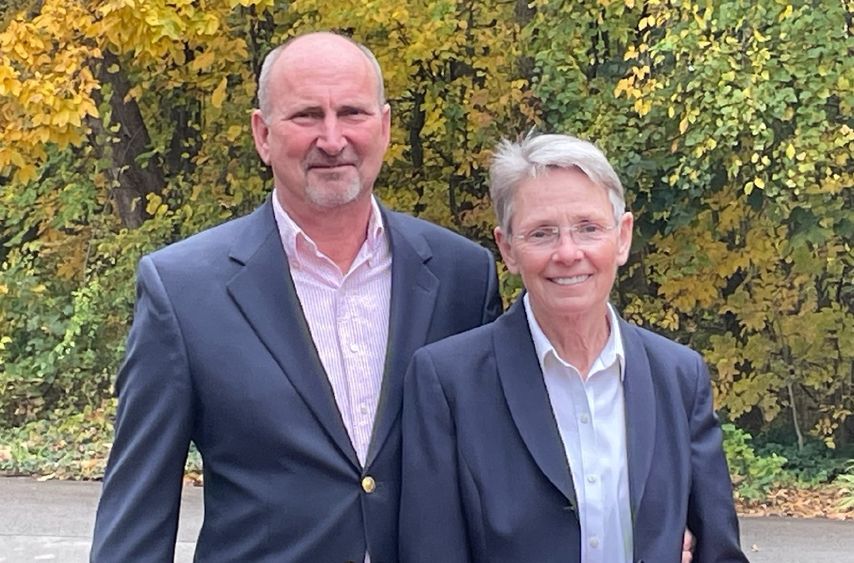 ERIE, Pa. — People respond to incentives. That's one of the 10 principles of economics, something Larry Neizmik, a former banking executive and current lecturer in economics at Penn State Behrend, knows well.
As Neizmik sees it, scholarships can serve as an incentive, not only easing the financial burden for today's college students, but inspiring those students to achieve and, hopefully, encouraging others to give as well.
It's why he and his wife, Charlotte, recently committed $250,000 to endow the Larry D. Neizmik and Charlotte A. Neizmik Scholarship in Economics to benefit Behrend economics majors with financial need.
"Charlotte and I had the assets to form the scholarship, and giving back is such a great feeling," he said. "I know from firsthand experience that the monies will help today's youth. I very much enjoy teaching at Behrend and working with students, and the scholarship is a way for me to keep educating them long after I'm gone."
Neizmik spent his first two years as a Penn State student at Behrend and earned his bachelor's degree at University Park, since Behrend didn't offer the economics major at that time. Ten years later, when he wanted to earn an MBA, he said he knew just where he wanted to get it.
"Behrend has always held a special place in my heart from the time I arrived in 1980 as an undergraduate," he said. "Back then, Behrend didn't have nearly as many buildings as it does now, and enrollment was around 2,500 students. Having come from a small high school in Youngsville, I appreciated the smaller campus and found it very peaceful and comfortable.
"My graduate classes at Behrend were really enjoyable because professors would often ask us questions about our jobs, so we were able to learn from one another, too," he said. "The collaborative nature of the program was not only engaging, but beneficial."
Neizmik earned his MBA in 1994 with a 4.0 grade-point average and collected the "Outstanding Graduate of the MBA Program" award. He was a two-time recipient of the B.J. and Barbara Walker Scholarship for Academic Excellence.
The Neizmiks both enjoyed long, successful careers with Northwest Bank. Larry retired in 2012 as corporate vice president of education and training for branch operations. Charlotte retired in 2017 as corporate assistant vice president and call center manager.
 "Larry and I are blessed," she said. "We were looking for a way to give back, to lend a hand, to share our gifts. Creating this scholarship allows us to do that. Who knows what possibilities lie ahead? It is our hope that this scholarship will help students find success, achieve their goals, and realize opportunities."
"The Neizmiks are an excellent example of how the support of alumni and friends can contribute to the success of Behrend students," Chancellor Ralph Ford said. "Scholarships, especially, provide much needed financial support and also convey to our students that others believe in their potential to create bright futures for themselves."
The Larry D. Neizmik and Charlotte A. Neizmik Scholarship in Economics advances "A Greater Penn State for 21st Century Excellence," a focused campaign that seeks to elevate Penn State's position as a leading public university in a world defined by rapid change and global connections. With the support of alumni and friends, "A Greater Penn State" seeks to fulfill the three key imperatives of a 21st-century public university: keeping the doors to higher education open to hardworking students regardless of financial well-being; creating transformative experiences that go beyond the classroom; and impacting the world by serving communities and fueling discovery, innovation and entrepreneurship. To learn more about "A Greater Penn State for 21st Century Excellence," visit greaterpennstate.psu.edu.
Contact
Heather Cass
Publications and design coordinator
Penn State Erie, The Behrend College