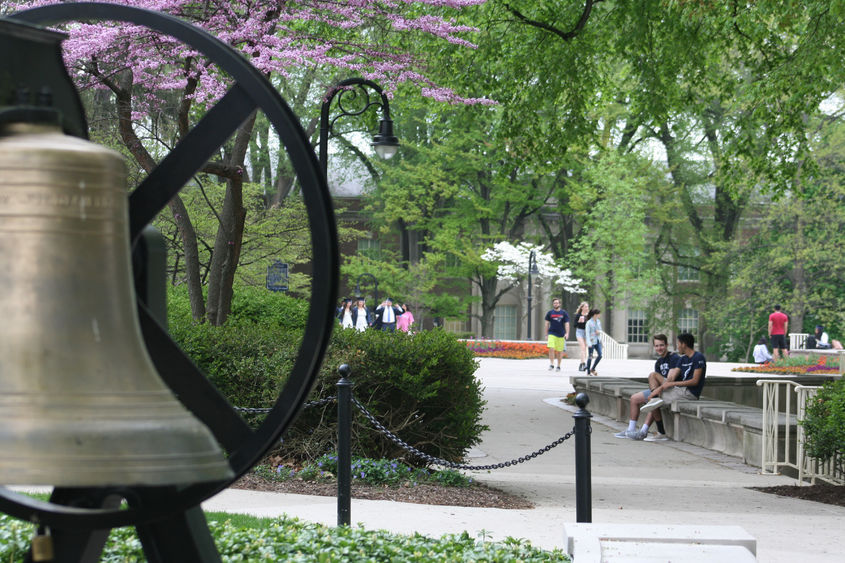 UNIVERSITY PARK, Pa. — Each year, Penn State honors several students for the highest levels of academic excellence, outstanding leadership and meritorious service. The 2022 student award recipients exemplify best practices and achievements among Penn State students, reflecting the University's mission of teaching, research and service.
This year's Student Awards Recognition Ceremony takes place Sunday, April 3, in Eisenhower Auditorium on the University Park campus. The award recipients are listed below by category. The Student Awards Recognition Ceremony is not open to the public. 
The award recipients are listed below by category.
Student achievement awards:
-- Ardeth and Norman Frisbey International Student Award: Laura Gil
-- Astronaut Scholarship: Owen Chase
-- Barry Goldwater Scholarship and Excellence in Education Foundation recipients: Eilene Deng, Peter Forstmeier and Bryce Katch
-- Eric A. Walker Award: Natalia Reed
-- Ernest B. McCoy Memorial Award recipients: John Harrar and Jonni Parker
-- Ralph Dorn Hetzel Memorial Award: Jennifer Gustafson
-- The Jackson Lethbridge Tolerance Award: Blake Toliver
-- The John W. Oswald Award recipients: Natalie Heising, Jennifer Aklilu, Andrea Castaneda, Ang Chen and William Li
A full description of each of the student awards can be found here.