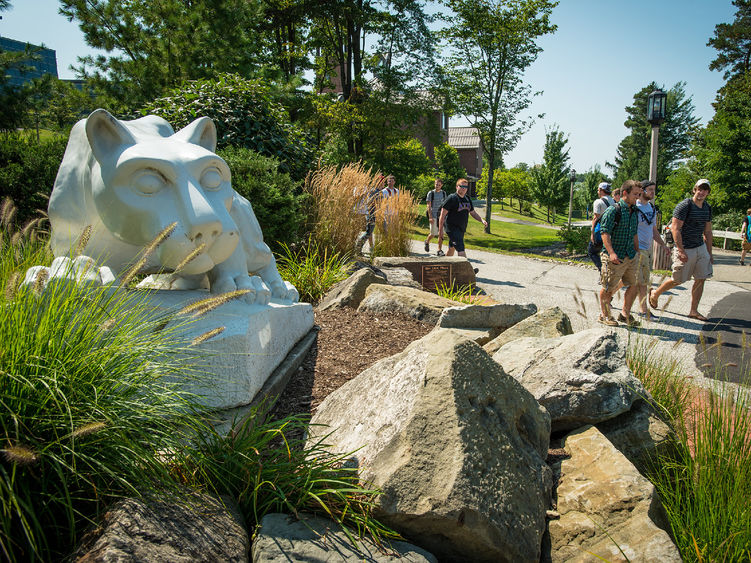 ERIE, Pa. — Penn State Behrend's annual Honors and Awards Convocation recognizes excellence in scholastic achievement and student engagement in academic-focused co-curricular and professional activities. More than 130 students were honored at this year's program, which was held in-person for the first time since 2019.
"Through some of the toughest conditions in recent years, these students have not only persevered, but excelled," said Pamela Silver, associate dean for academic affairs at Behrend. "It was so rewarding to be able to present them with these well-deserved honors in person."
This year's award recipients included:
Joshua Fardo, of Sewickley, received the Eric A. and Josephine S. Walker Award, which recognizes a student whose outstanding qualities of character, scholarship, leadership and citizenship have been directed into student programs and services.
Briona Bargerstock, of Kittanning, received the T. Reed Ferguson Award, which recognizes the junior-year student whose academic and out-of-classroom leadership promises further achievement in the senior year.
Sydney Davis, of Cambridge Srpings, and Francesca Giardina, of Transfer, received the Council of Fellows Undergraduate Research Award, which is presented to students who demonstrate excellence in undergraduate research.
Alicia Rensel, of Jamestown, New York, and Jakob Loedding, of Pittsburgh, received the Archie K. Loss Undergraduate Thesis Award, which recognizes Schreyer Honors College undergraduate students who have completed or are making significant progress toward completion of an outstanding honors thesis.
Jennifer Gustafson, of Natrona Heights, received the Thomas H. Turnbull Award, which honors a student who has contributed to the college community through qualities of character, scholarship, leadership and citizenship. Outstanding service to the college is the most important criterion for selection.
Michaela Florence, of Moon Township, received the Outstanding First-Year Student Award, which recognizes a first-year student who demonstrates outstanding promise of character, scholarship, leadership and citizenship through achievements in his or her first year of study.
Cameron Canonaco, of Erie, received the Irvin H. Kochel Award, which recognizes an outstanding student who demonstrates qualities of character, scholarship, leadership and citizenship through involvement in programs and service that positively influence other students.
A full list of this year's awards and recipients is available at the Honors and Awards Convocation webpage.
Contact
Robb Frederick
Assistant director, news and information, Penn State Behrend