Melanie D. Hetzel-Riggin, professor of psychology, has taught at Behrend since 2013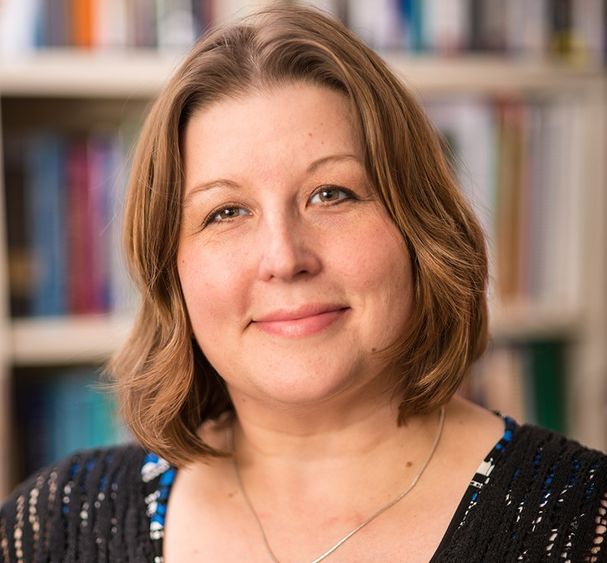 Melanie D. Hetzel-Riggin, a clinical psychologist with more than 20 years of experience in teaching, research, academic leadership and community outreach, has been appointed director of the School of Humanities and Social Sciences at Penn State Behrend, where she has taught since 2013.
Hetzel-Riggin, professor of psychology, had served as associate director of the school since 2021. She previously served as chair of the psychology program and coordinator of the college's master of arts in applied clinical psychology.
"Melanie has the expertise and energy to lead the School of Humanities and Social Sciences into the future," Chancellor Ralph Ford said. "I am confident in her ability to broaden learning experiences for students, create new opportunities for graduates and expand our community partnerships – a hallmark of our Open Lab model of learning."
Hetzel-Riggin serves on the executive board for the Erie Coalition for a Trauma Informed Community and is a certified trainer for the Substance Abuse and Mental Health Services Administration. She has trained more than 600 educators, mental health providers and community members in trauma-informed practices.
Her work with Safe Journey, an Erie County domestic violence agency, led to the training of more than 500 community members and a $750,000 grant from the Office of Violence Against Women.
Hetzel-Riggin also works with the Domestic Violence Action Alliance, the Rural Erie County Domestic Violence Task Force, the Suicide Prevention Task Force and the UPMC Women's Recovery Center. She received Penn State's 2022 Faculty Outreach Award.
"I have worked to develop strong relationships with local K-12 school districts, social service agencies, non-profit organizations and community coalitions through my teaching, research, outreach and evaluation work," Hetzel-Riggin said. "As school director, I will work to leverage these relationships, increasing faculty partnerships, recruiting local community stakeholders to guest lecture or mentor students, and developing curriculum offerings that are attractive to an increasingly diverse student population."
Hetzel-Riggin holds a bachelor's degree in psychology from Quincy University and a master's and doctorate in clinical psychology from Northern Illinois University. She has authored more than 40 peer-reviewed articles and book chapters and has been awarded more than $1.9 million in grants and contracts for research and other funded projects.
Prior to her work at Penn State Behrend, she served as an associate professor and faculty research associate at Western Illinois University.
The School of Humanities and Social Sciences at Penn State Behrend offers nine four-year degrees; a master's in Applied Clinical Psychology; an associate degree in Letters, Arts, and Sciences; and a pre-law program. To learn more about the school, visit behrend.psu.edu/school-of-humanities-social-sciences.
Contact
Robb Frederick
Assistant director, news and information, Penn State Behrend