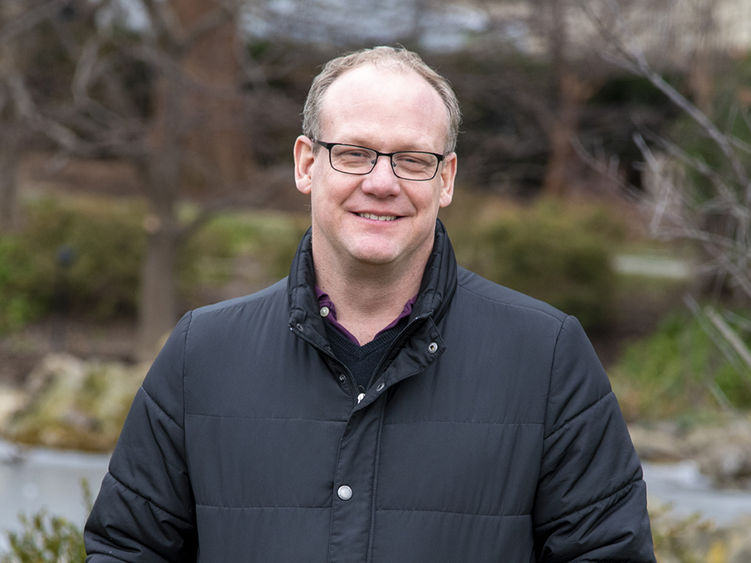 UNIVERSITY PARK, Pa. — Christopher House, professor of geosciences, will serve as director of the Consortium for Planetary and Exoplanetary Sciences and Technology (CPEST) at Penn State, effective July 1.
Founded in 2020, the consortium unites scientists and engineers across Penn State studying how planets form, evolve and become habitable and working to detect and potentially explore these worlds.
"CPEST was established to leverage the University's exceptional strengths in exoplanets and astrobiology and to grow our research leadership in the emerging field of planetary system science," said Lora Weiss, senior vice president for research. "Penn State scientists and engineers are already active in planetary science research and CPEST's role will enhance collaborations among our faculty, empowering them to pursue additional opportunities."
House studies biogeochemistry, geobiology, the origin of life and planetary science. He is director of the NASA Pennsylvania Space Grant Consortium and former director of the Astrobiology Research Center.
He also serves as a science theme lead on the NASA Mars Curiosity rover mission, led by the Jet Propulsion Laboratory in Southern California. Several times a month, he leads the team charged with planning the rover's daily science tasks on the red planet.
"This consortium is a tremendous opportunity for Penn State — with its own rich history of astrobiology — as a foundation to further broaden our involvement in planetary science," House said. "And this comes at a time when a lot of exciting space missions are being developing and executed."
"I am very excited that Chris will lead CPEST," said Sven Bilén, professor of engineering design, electrical engineering and aerospace engineering. "I have worked with Chris for many years and have always found him to be a strong advocate for space research at Penn State.  He is particularly passionate about the training of the next generation of space scientists and engineers. This advocacy will position CPEST for success."
House succeeds James Kasting, Evan Pugh University Professor of Geosciences and the consortium's inaugural director, who is retiring after nearly 35 years at Penn State.
"Jim is a huge part of the field of astrobiology," House said. "His work on how planets change over time and sometimes go from habitable to uninhabitable has had a huge foundational role in our search for life in the cosmos. And he was critical for bringing people together and starting this consortium at Penn State."
Kasting received his bachelor's degree from Harvard University and two master's degrees and his doctoral degree from the University of Michigan. He came to Penn State in 1988 and launched a career studying planetary habitability and assessing habitable zones around stars. He was elected a member of the National Academy of Sciences in 2018.
"Professor Kasting's impact on our understanding of exoplanets and habitability is hard to overstate," said Jason Wright, professor of astronomy and astrophysics. "He defined the 'Habitable Zone,' one of the foundational concepts in astrobiology, and helped build the essential bridge between exoplanetary astrophysics and planetary science that CPEST covers. Penn State has been lucky to have his experience and expertise, and his vision that helped make CPEST a reality."
The consortium connects researchers and students across the Eberly College of Science, the College of Engineering, the College of Earth and Mineral Sciences, the Materials Research Institute, and Penn State Erie, The Behrend College, and provides an administrative home for planetary science.
It houses five centers: the Astrobiology Research Center, the Center for Exoplanets and Habitable Worlds, the Penn State Extraterrestrial Intelligence Center, Center for Space Research Programs, and the Planetary System Science Center.
The consortium is designed to enable cross-disciplinary research and help scientists obtain funding amid a recent boom in space exploration projects from both private companies like SpaceX and Blue Origin and NASA missions.
"I think Penn State has a stronger role to play with our current science and engineering expertise within the topics that enable exciting space missions to be developed and executed," House said. "This is a very exciting time for space exploration and for Penn State."
Contact
Patricia Craig
Marketing and communications, Earth and Mineral Sciences