Institute of Industrial and Systems Engineers is world's largest professional society for industrial engineers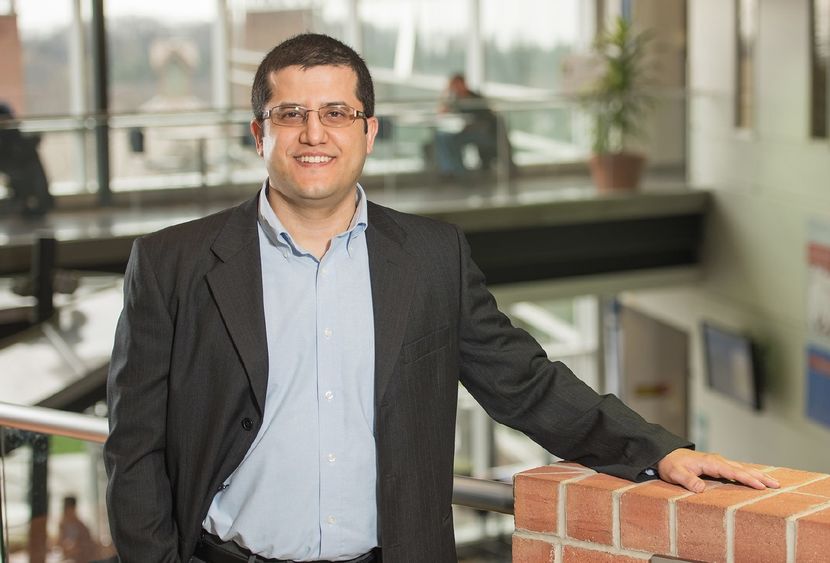 ERIE, Pa. — Omar Ashour, an associate professor of industrial engineering at Penn State Behrend, has been elected to the Technical Operations Board of the Institute of Industrial and Systems Engineers (IISE). He will serve a three-year term as technical vice president for the board, which develops policy and provides strategic direction for IISE.
IISE is the world's largest professional society for industrial engineers and others whose work focuses on improving quality and productivity.
Ashour has taught at Behrend since 2013. His research explores the use of simulation, data analytics, immersive technologies and applied decision analysis in health care, manufacturing and STEM education. His long-term research goal is to harness the power of data-driven decisions to advance scientific and engineering methods and improve health care and manufacturing systems, as well as STEM education.
Ashour was the inaugural recipient of the William and Wendy Korb Early Career Professorship in Industrial Engineering at Behrend. He used funding from the award to embed undergraduate student researchers in an Erie hospital, where they analyzed and improved systems in various departments, including the operating rooms, emergency department and cardiology outpatient clinic.
"Omar is adept at finding efficiencies in systems without diminishing the quality of the product," said Tim Kurzweg, director of the School of Engineering. "That balance is essential, especially in health care, where every decision needs to support and safeguard patient care."
As part of his role as technical vice president, Ashour will serve on IISE's Body of Knowledge Governing Board and help oversee the operations of the IISE technical societies, divisions and interest groups. He will continue to support IISE's commitment to advance, promote and unite the industrial and systems engineering profession worldwide.
Contact
Robb Frederick
Assistant director, news and information, Penn State Behrend