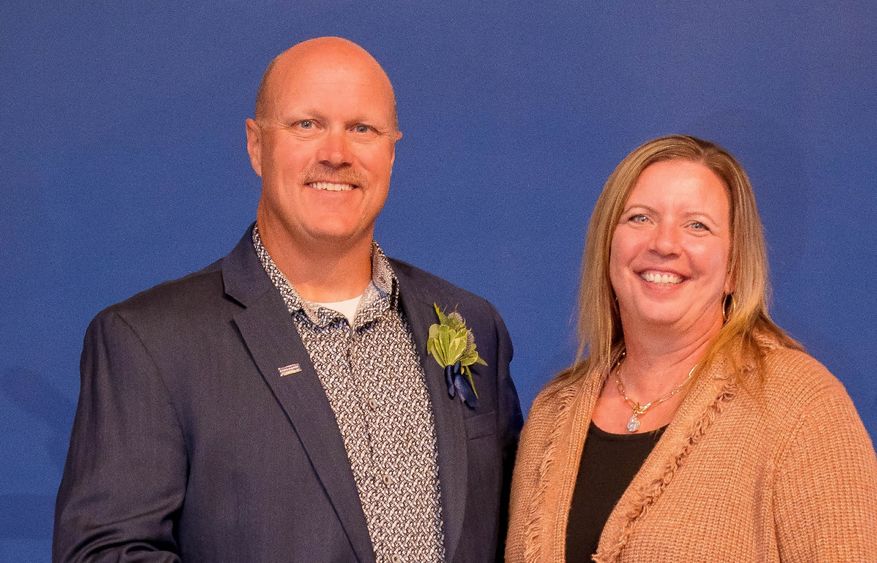 Joseph Snyder, the founder of Process and Data Automation, an Erie-based industrial control systems integration firm, has been named a Penn State Alumni Fellow.
The lifelong title of Alumni Fellow is the highest award given by the Penn State Alumni Association.
Snyder graduated with an associate degree in electrical engineering technology from Penn State Behrend in 1997. In 2002, he founded Process and Data Automation, growing it from a three-person operation to a premier control systems integration and data services company with nearly 50 employees — 80% of whom are Behrend alumni. The company is now a member of the Krones Group, a $4 billion global beverage and liquid food packaging company headquartered in Germany.
In 2015, Snyder relocated his business to Knowledge Park at Penn State Behrend, allowing Process and Data Automation to offer internship opportunities to Behrend students who want global experience. The company's programmable logic controller training center supports senior design projects in Behrend's School of Engineering — a cornerstone of the college's Open Lab approach to learning.
"The Open Lab experience is a hallmark of a Behrend education, and Process and Data Automation is a key part of that," said Amy Bridger, senior director of corporate strategy and external engagement at Behrend. "Thanks to Joe Snyder's vision in moving his company to Knowledge Park, our engineering students have opportunities to learn by doing, and the company has access to a talent pool right in its backyard."
Snyder previously worked in a small engineering firm in both engineering and business development. He also served in the U.S. Army.
He is a member of the School of Engineering's advisory board and the Electrical Engineering Technology Industry Advancement Committee. He also is active with nonprofit organizations.
Snyder and his wife, Cheryll, split their time between their homes in Erie and St. Croix, in the U.S. Virgin Islands. They have three adult children, two of whom are Behrend graduates.
Alumni are nominated for the Alumni Fellow Award by University colleges and campuses as leaders in their professional fields and accept an invitation from Penn State President Neeli Bendapudi to return to their home campus to share their expertise with students, faculty and administrators.
Contact
Robb Frederick
Assistant director, news and information, Penn State Behrend