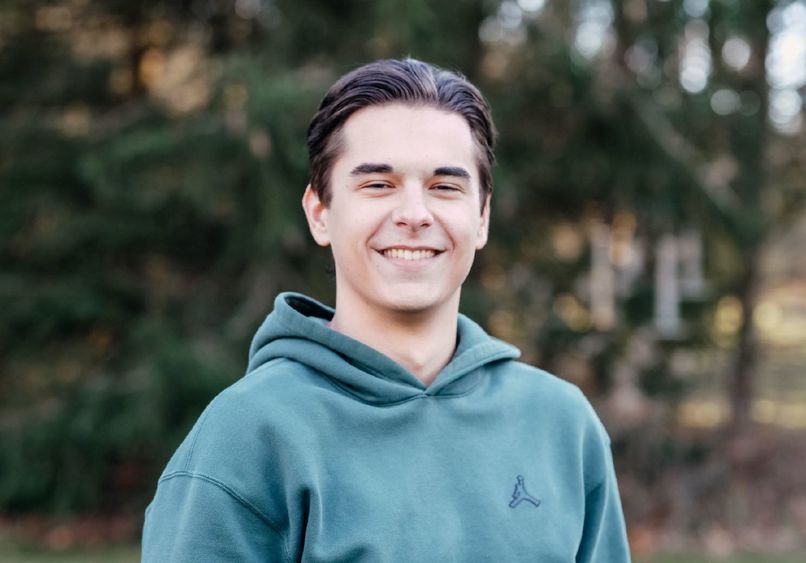 ERIE, Pa. — At Butler County Community College, where he completed four semesters, Titus Fuller earned his first credits toward a degree in industrial engineering — a program he now plans to complete at Penn State Behrend.
While earning those credits, he also earned "micro scholarships." Through the RaiseMe program, a nationwide funding platform, he was awarded money for good grades, the completion of core courses and his role on BCCC's basketball team.
RaiseMe scholarships provide up to $7,000 in funding for students who transfer from community colleges to a four-year college or university. Fuller is the first student at Behrend to benefit from the program.
"I briefly researched RaiseMe and started entering my information through the app," he said. "The process was simple. I was thrilled that I could receive financial aid in this way."
The RaiseMe platform launched in San Francisco in 2014 with funding from the Bill and Melinda Gates Foundation. The micro scholarships, which students can accrue beginning in grade nine, add up: $120 for an A grade in a core course, another $100 for a year of perfect attendance, $250 for a campus visit. Students do not receive the money until they enroll in a participating university.
This year, the program expanded to include students who transfer from a Pennsylvania community college to one of Penn State's Commonwealth Campuses.
"It takes some initiative from the student," said Aaron Sanner, assistant director for adult and transfer students in the Admissions office at Behrend. "They have to create an account and tell us the things they are doing and begin to bank money with their activities."
For students, each funding award reinforces their academic and extracurricular choices.
"Students can see the number increasing, and it really gives them a sense of pride that the hard work they put in at the community college level is paying off," Sanner said.
Universities, in turn, can connect with students who are considering a transfer to their institution.
"It gives students a head start on taking the next step toward a four-year degree," Sanner said. "We can build a relationship with them and help find their best fit within Penn State."
For Fuller, now a junior, the RaiseMe funding reinforced his decision to continue his education at Behrend. "It was very encouraging for me," he said. "The program felt like an acknowledgment of the hard work and effort I put into the last two years."
Contact
Robb Frederick
Assistant director, news and information, Penn State Behrend