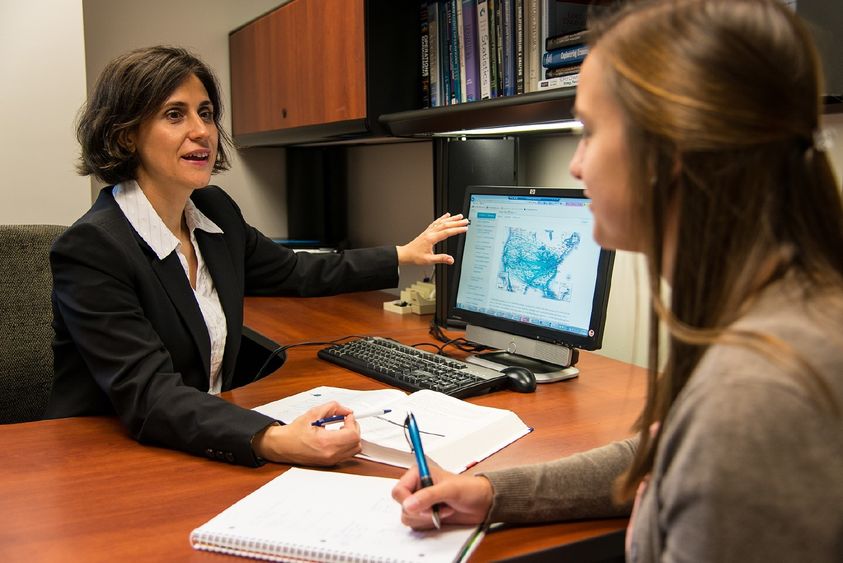 ERIE, Pa. — Professional certifications and designations are an often-overlooked expense for business majors. Students can spend hundreds of dollars, or more, on exam fees and preparation materials while pursuing certifications and designations that are important in their chosen fields.
Students in the Black School of Business at Penn State Behrend can get help with these out-of-pocket expenses by applying for up to $1,000 in reimbursement for study guides, training materials and exam fees.
Joseph Waeltz, a student in the finance program offered through Penn State World Campus, qualified for funding through the Professional Designation Fund.
"In my case, it covered nearly $700 in expenses and exam preparation for my CFA (Chartered Financial Analyst) Level 1 exam, which I took in August," Waeltz said. "The application process was easy, and I was beyond excited to learn that I would be reimbursed for those costs. They really add up."
In the past five years, the Black School has awarded more than $75,000 to nearly 125 students.
"The expenses must be for items outside of classroom work, and students initially pay for them out of pocket and apply to be reimbursed," said Ozgun Demirag, professor of operations and supply chain management and a member of the committee that evaluates all award applications. "The average amount we have awarded over the past five years is $15,000 annually."
Peter Lamis, a senior dual-majoring in finance and management information systems, used the funding to pay for his Scrum Master Certification.
"I plan on applying for my data analytics certification after I finish my data warehousing and business intelligence classes," he said.
With the help of the awards, students have been able to complete certifications such as Certified Financial Planner, Certified Public Accountant, and Project Management Professional at little to no cost.
Jessica Snider, who earned an accounting degree in 2021 and a master of professional accounting degree in May, received $1,000, which covered the exam fee for each of the four Certified Public Accountant exam sessions, and the application fee. Her goal is to become a Certified Management Accountant.
"The Black School of Business is always looking for opportunities to help students achieve their professional goals, and this is just one of the ways the school contributes to our success," Snider said. "I am extremely thankful for the fund. It relieved me of the financial burden it takes to become a CPA."
Contact
Heather Cass
Publications and design coordinator
Penn State Erie, The Behrend College